Above: The 2019-20 Cutting Edge FSC Junior Council.
By Joanne Vassallo Jamrosz   
The Cutting Edge Figure Skating Club in Pleasant Prairie, Wisconsin, takes great pride in helping its local community.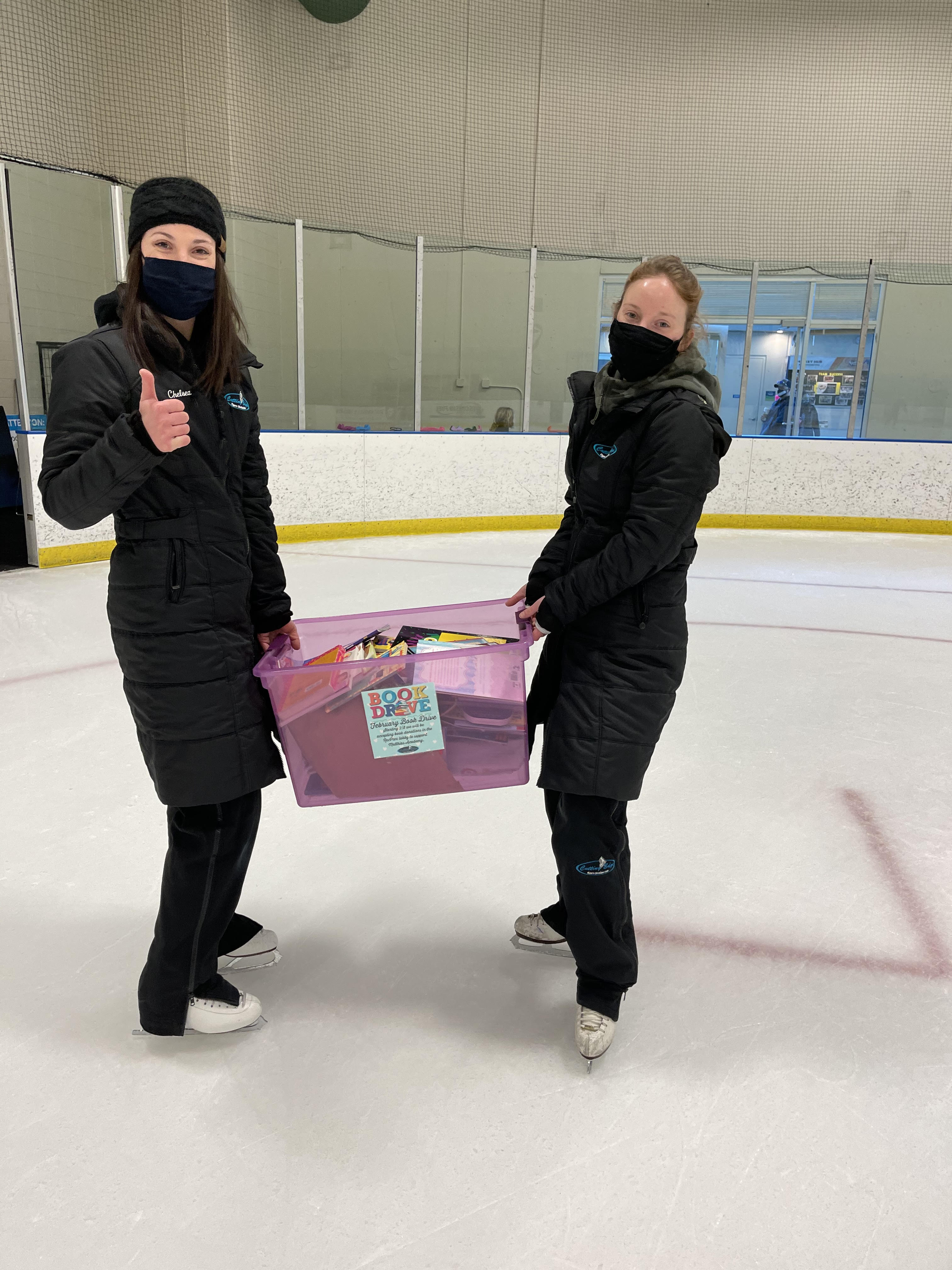 "We have an active junior team council made up of skaters in grades 6 through 12," Club President Stephanie Schopp said. "Each season they work on several community service projects. We have held winter gear drives, book drives, worked at Feed My Starving Children, adopted a family for the holidays and conducted food drives."
Club members recently conducted a book drive to support the local Mathias Academy;  they collected more than 100 books to donate to the school.
"Mathias Academy is a day program that focuses on learning, work, socialization for adults with mild to profound special needs, medical needs and behavioral needs," Schopp said.
During the holidays, the club held a food drive during its COVID-safe holiday ice show. Several boxes of food were collected, which the club then donated to the Shalom Center, a food shelter and pantry in nearby Kenosha, Wisconsin.
Before COVID, Cutting Edge also supported the Shalom Center by making and donating sandwiches.
"We often decide what organizations to support with feedback from our members," Schopp said. "The organizations we have supported have always been very appreciative of the support. This year especially, many organizations are not seeing the same amount of donations, so the support was needed even more."
Cutting Edge Junior Council President Sophia Jukovich said the skaters love knowing that their hard work on and off the ice makes a difference. 
"Being able to organize a food drive meant a great deal to the junior council," Jukovich said. "We were able to use our platform to help families who are struggling now more than ever during the pandemic. It means a lot to us to give back to our community."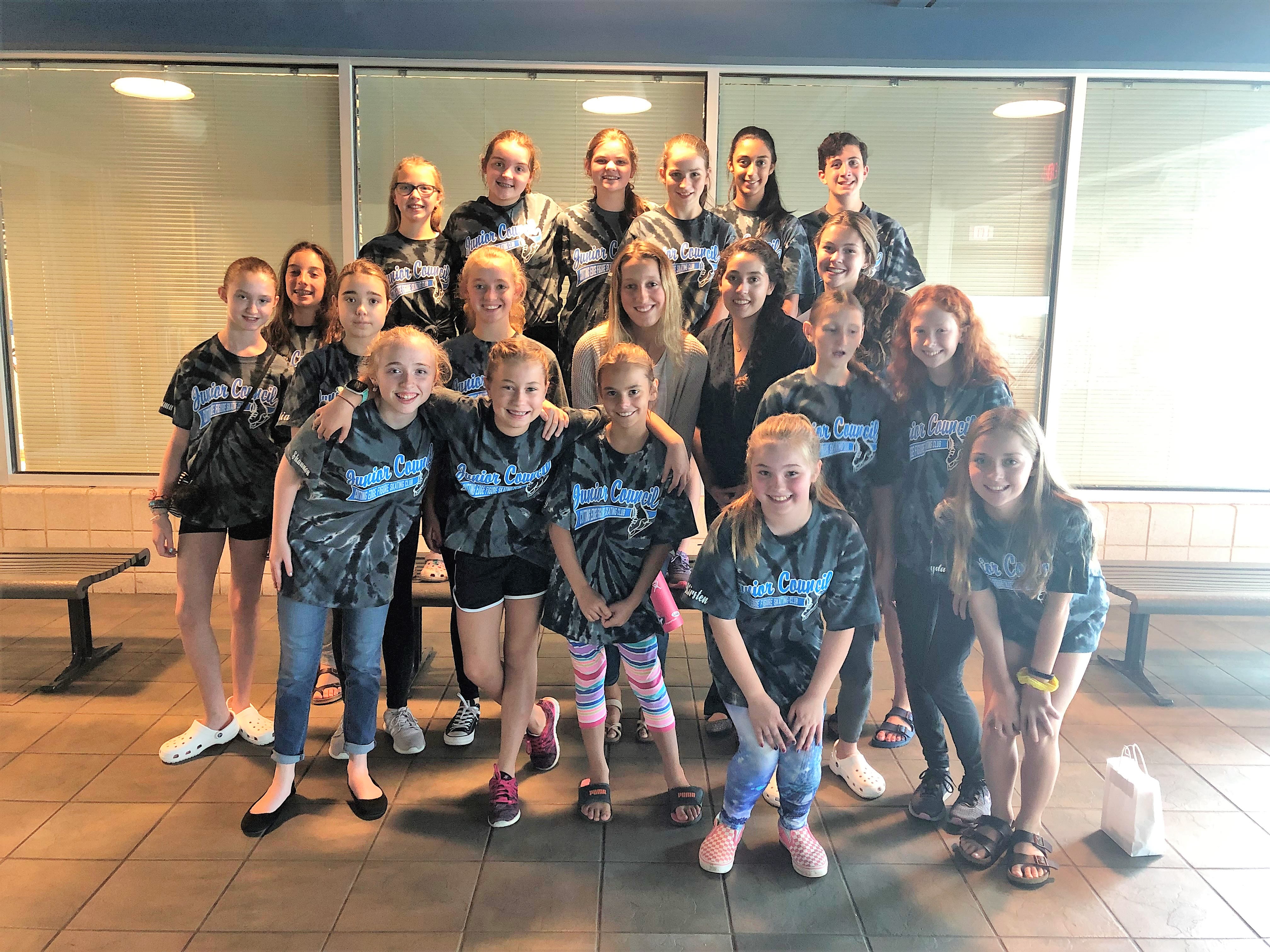 Schopp sees the club as family and as a family it can do so much for the community, especially during this challenging time.
"We've been through a lot these past few seasons," Schopp said. "Many successes, the loss of a dear skater Rebecca Unze and some skater family members, several serious injuries, and now the pandemic."
Early in the pandemic, the club took to social media to keep skaters engaged with frequent challenges.
"Our coaches made off-ice workout videos for our skaters, surprise yard signs and more," Schopp said. "By keeping our skating community engaged, we really have been able to keep united and focused on our mission during these difficult times."
The club focuses on several community projects each season and wanted this season to be no different. Past projects have also included book donations to Bernie's Book Bank and even a Make a Wish fundraiser with three-time U.S. champion Ashley Wagner that included fulfilling three wishes.
"We have been so grateful and thankful to see how active our skating family has been in support of our community projects," Schopp said. "Our skaters have shown they needed to be a part of something just as much as the purpose of the community project."
The caring, giving and dedication of her skaters makes Schopp proud to be a part of the club.     "Seeing our skaters take the initiative to learn and support various charitable organizations has been so impactful on me as an adult," Schopp said. "It has made me want to continue our club's efforts so we can continue to support the community we call home."