By Lois Elfman
It has been years since Dr. Joan E. Campbell laced up her skates, but she's thinking about giving it a try this winter. While skating is many years in the past for her, it remains a memory both sweet and powerful. As the 1980 U.S. novice champion, Campbell became the first African American woman to win a U.S. singles title.
"I'm a competitive person," said Campbell, who still has the first trophy she ever received in skating. "Whatever has to do with competing, I have to do it somehow."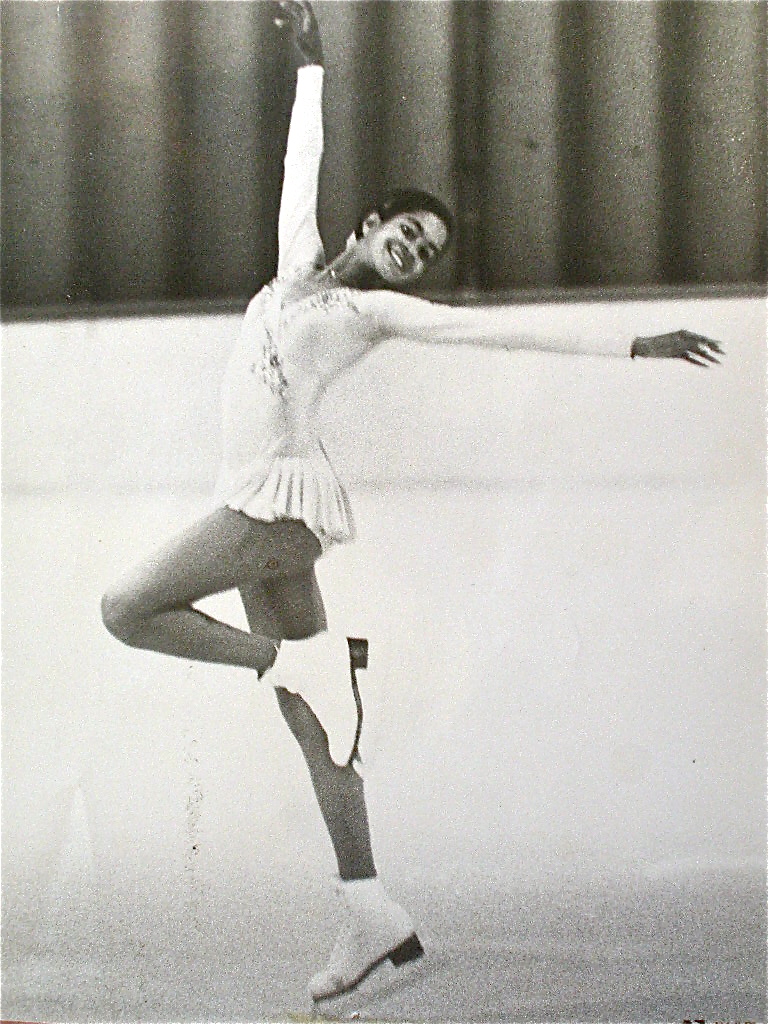 Campbell grew up in Los Angeles. One summer, when she was 7, her parents were looking for something for her to do. Her father, a school principal, found group lessons at Olympic Ice Arena in Torrance (now Skating Edge).
"I got two group lessons and somehow Jerry or Louella Rehfield saw me going across the ice — not doing any of the lesson but getting from one side to the other — and said, 'I think I want to teach that girl,'" Campbell said. "That's how I got started skating."
The Rehfields were her coaches throughout her amateur career, and hall-of-famer Ricky Harris did much of her choreography. Once she started entering competitions, she loved competing and winning. What motivated her in practice was the aspiration to improve. Practicing compulsory figures was like mathematics, which Campbell loved.
"My mother was a math teacher, so I enjoyed the precision of the figures," she said. "They got harder and harder as the years went on. They were geometry. They were mathematical. The free skating was another type of challenge with the athleticism and learning new jumps. The first day I landed that double Axel, and then the triple Salchow and the triple toe — amazing feelings."
When she began skating, Campbell skated each day after school. A couple of years before her national title, she started correspondence school, which enabled her to be at the rink all day. Her mother would bring her to the rink on the way to work and watch her skate for a while before heading to school. A tutor would give her lessons at the rink in between skating sessions. Her mother would return in the evening to take her home.
Campbell excelled at the figures, often building herself a lead in competitions, so her free skate just had to be clean, not necessarily technically amazing. That was the case at the 1980 U.S. Figure Skating Championships in Atlanta.
"I remember receiving flowers and telegrams from home," she said. "I can remember getting on the ice, even for practice, in my nice practice dresses and my hair being up extra tight, looking down and seeing my boots clean (they were polished shortly before competition). A totally different feeling when you're at a competition.
She doesn't recall how many students the Rehfields had at the U.S. Championships, but she remembers getting a lot of their attention. Jerry Rehfield gave a full lesson on every practice session. Harris was there as well.
"Every time I stepped on some different ice, I'd kind of feel lighter," she said. "For that reason, sometimes timing is off for jumps, which is why practice sessions are so important."
After winning the figures, she thinks she finished third in freestyle, but it was enough to claim the crown.
"I was elated," she said. "It was what I'd worked for, and I accomplished it."
An injury before regionals the following year led to a disappointing performance at the Pacific Coast Sectionals, which meant she did not qualify for the U.S. Championships in the junior ladies division. With that, she decided to stop competing. She completed all of her skating tests, and after high school she joined Holiday on Ice for a year. Upon her return to California, she taught skating for about a year and then turned her attention to college.
F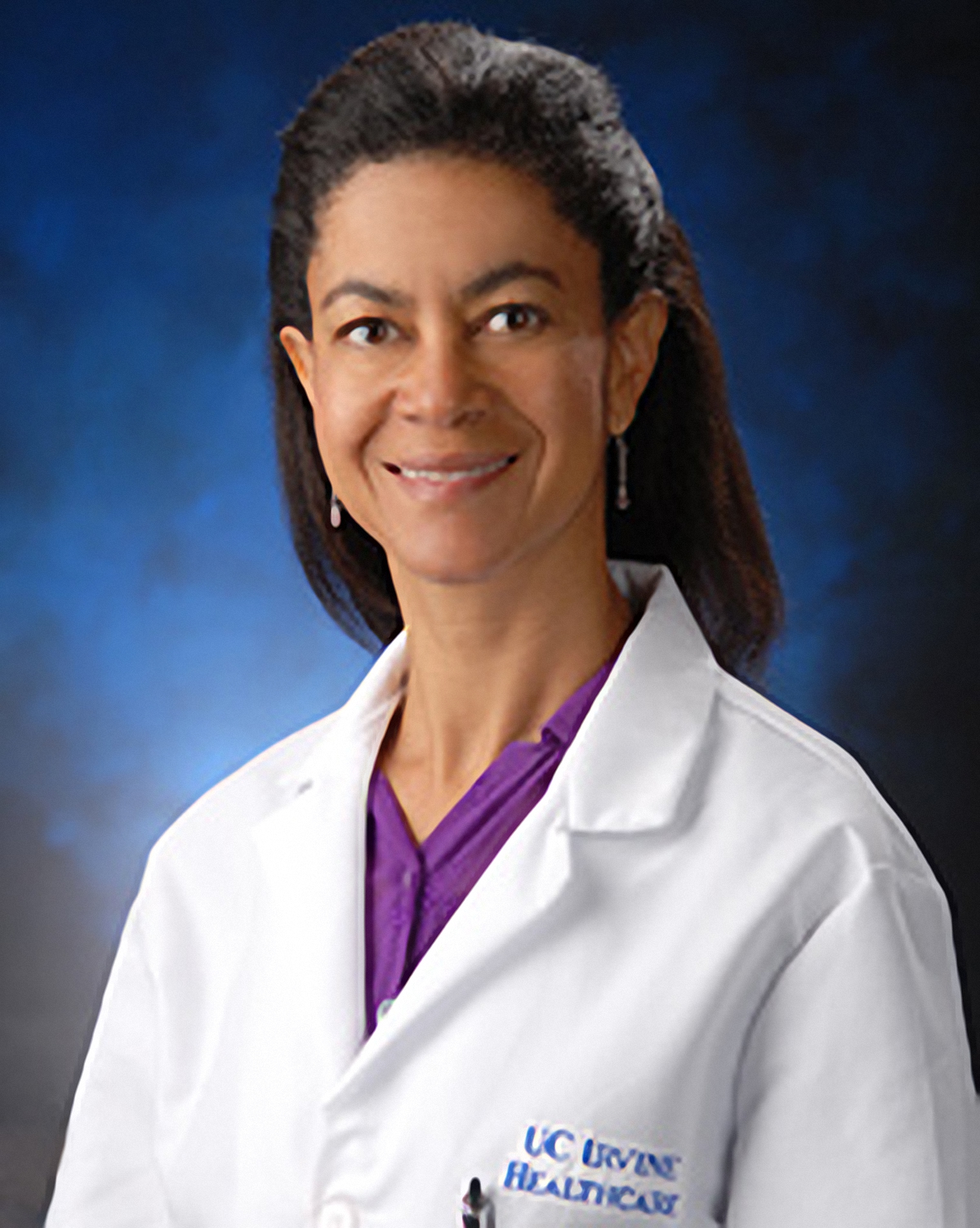 ollowing college, where she earned a degree in biomathematics, Campbell attended medical school, becoming a physician specializing in diagnostic radiology with specialized training in women's imaging. With the skills her mother had imparted as a math teacher — problem solving and precision — along with the confidence and consistency built in skating, she knew her love of science and learning would lead her to success.
"I thought I would be an ob/gyn, but somehow I ended up in radiology, and it's the best thing I ever did," Campbell said. "The imaging has gotten so good; the resolution was so crisp and you could see all of the anatomy."
After a fellowship in the Department of Radiology at the University of Colorado H.S.C., she accepted a position at the University of California, Irvine, Department of Diagnostic Radiology, Breast Division, where she practiced for 22 years. She was a clinical professor, Radiological Sciences, School of Medicine, and practiced in the Breast Health Center. Campbell concurrently worked with the Long Beach Veterans Association in breast imaging for seven years.
"I was reading and interpreting mammograms and doing breast biopsies," she said. "Consulting with the other physicians regarding patient cases. Also, teaching medical students, residents and fellows."
The teaching was extremely satisfying, especially when it came to procedures, which had certain protocols that needed to be followed.
"I have a certain way I do things, and I was strict about it," she said. "I got a lot of good feedback from my teaching. You have to be precise. You want to find the cancer when it's small."
She loved being part of a team, working closely with the surgeons and oncologists. In 2010, she was recognized as a Physician of Excellence by Orange Coast magazine.
Campbell is contemplating her next career move. Although she maintains her medical license, she has stepped away from practicing to care for her mother. In time, she may circle back to something medicine related, likely consulting related to medical devices or research.
"I used to do quality control for mammograms to make sure the positioning and exposure were right and the views they took were adequate for cancer diagnosis, and I loved that," Campbell said. "I would love to mentor young girls. … Of course, I love sport, competition, challenges, teaching. There's so much I could do."
She watches skating on television and was in awe of Nathan Chen's performances at last year's Olympic Winter Games. Pairs skater Vanessa James is another favorite. Campbell still has a pair of skates that fit. Not long ago, she got together with some old friends from skating that still occasionally skate, which inspired her.
"I always knew that one day I'd be going back," she said. "I used to be more comfortable in my skates than I was in my shoes."
Intent on staying fit, Campbell works out regularly and recently took up pickleball.
"I try to be at the gym at least three times a week and keep my endurance up," she said. "I'm trying to run because I like a challenge. I like going through that finish line. I want to do a 10K as long as my joints hold up. It's in my DNA. I'm still competitive."