By Abby Farrell
Growing up, Tim Thornton always loved playing video games. One of his favorite video games is Mario and Sonic at the Olympic Games. The 2010 version, which was released prior to the 2010 Olympic Winter Games in Vancouver, Canada, allowed players to try figure skating.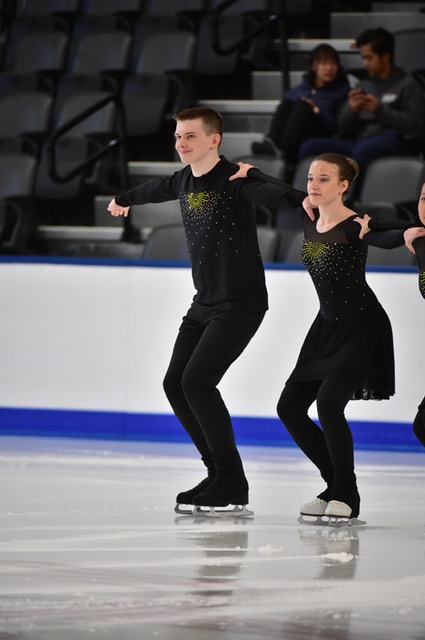 Thornton played it countless times, memorizing each of the moves necessary to earn a high score. As a result, he eventually climbed his way to the top of the international leaderboard.
Shortly after achieving the ultimate success in the virtual world of figure skating, he wanted to try the sport for real.
From there he joined the Laurel Ridge Skating Club at The Rinks at Shelton in Connecticut.
Thornton, who has autism, joined the club's adaptive skating program, which allowed him to learn the basic skills in a smaller and less stimulating environment.
"In the beginning, I think it was really hard, especially with autism in a rink, right?" his mom Pat Thornton said. "It's super loud and it's tons of skaters on the ice at the same time, but I can say from watching [Tim], one of the things I noticed immediately is acceptance. Once he could stand, that was it. He fell in love."  
Thornton immediately felt accepted by his coaches and other members of the adaptive skating program, but he also developed an acceptance for the sport itself. Once he was able to figure out the physics of how to move on the ice, all his anxieties and hesitations melted away.
Three years later, the club director convinced him to join the club's synchronized skating team, the Rinkettes. He would then travel and compete with the team all over the Northeast. The change was initially hard for Tim, but as each season progressed, he became more and more confident in himself.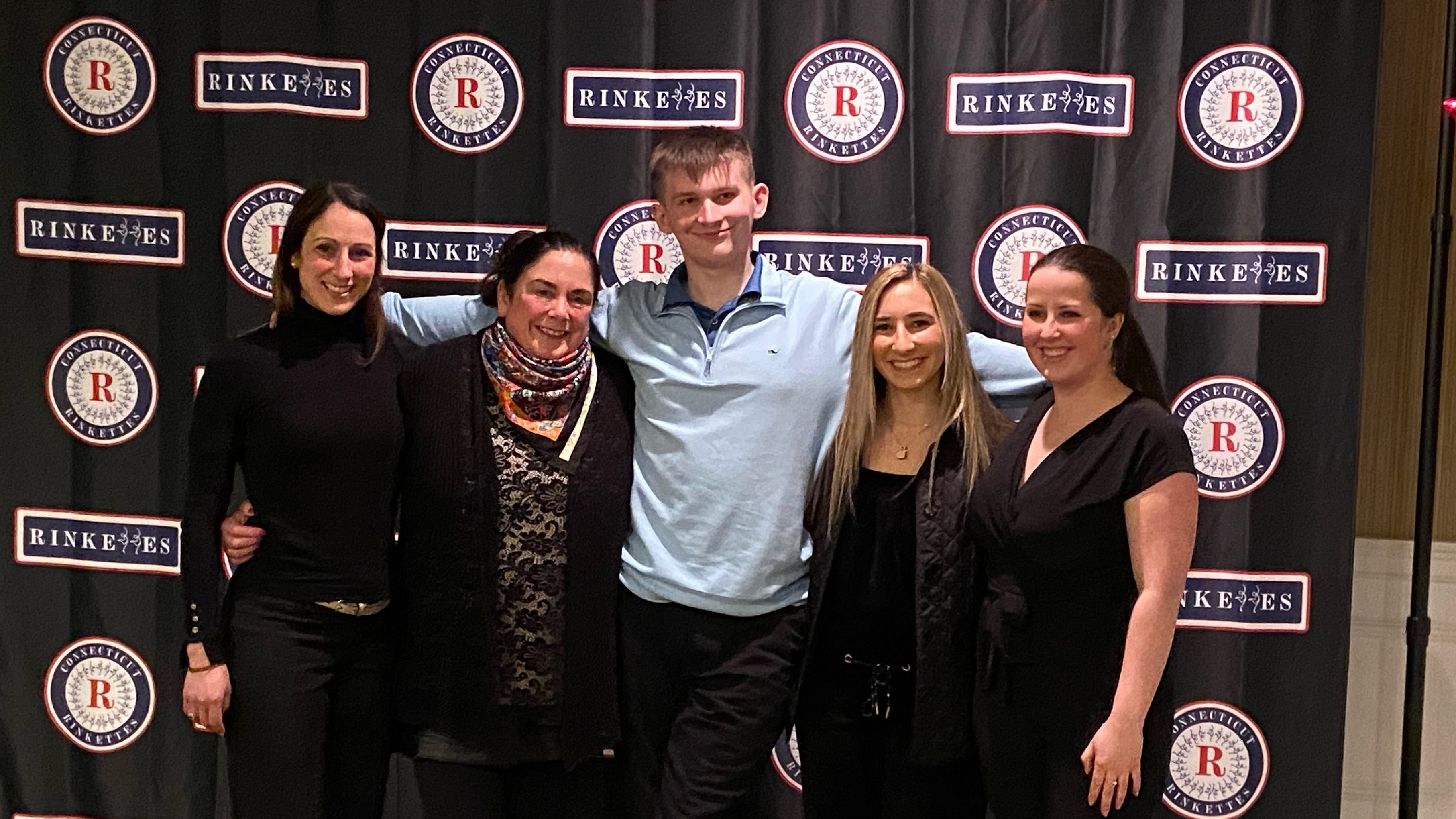 "Skating gave him a chance in a safe environment with people that he trusted being around to learn all the skills that for a lot of typical kids, come a little more naturally," Pat Thornton said. "They have sleepovers, they go on class trips – we didn't do that. If not for his skating and The Rinks at Shelton, I don't know that he would have hit all these milestones. I really credit the director because even when there were only four or five kids and she had no ice, she would always make time for the adaptive program."
Skating also gave him the added benefit of helping him improve his balance, core strength and to manage his daily schedule.
"It's helped me be more aware of my surroundings, so I don't run into anyone in the rink or outside the rink. It also helps to better organize steps in my head since a routine is basically just a fancy list of things," Thornton said.
This year, the video game that started it all is taking him even further than an ice rink as he begins his journey to college. Because of his lifelong passion for video games and natural talent for technology combined with his love for skating, Tim is currently looking into schools that have both a figure skating team and a video game design program.
This past month, he went to visit two colleges that offer just that: Sacred Heart University and the University of Connecticut.
The high school senior, who will finish this year with honors and a 3.9 GPA, plans to enroll in a transition program next school year, taking a few college courses as well as classes that will help guide his social and emotional development. From there, he will then start applying to colleges to become a student starting in the 2024-25 school year. 
"[It's] ironic that my skating career started with a video game and my skating career led me to a video game career," Thornton said. "Oh, what a funny little Olympic sports game about a funny blue hedgehog can do for you."