By Brandon Penny
It took just a handful of months working as a business analyst at a biotech start-up in Silicon Valley for Michelle Hong, then fresh out of college, to realize working for someone else was not for her; neither was working in an office or in the business field, at least not in the traditional sense.
Out of her misery was born the brand now known worldwide as Coach Michelle Hong, which is dedicated to making figure skating accessible to all and empowering every generation of skater.
"I always had this thought process that I wanted to create something that would make a change in skaters' lives at every single level, something that I wish that I had growing up," Hong said. "In 2016, on my birthday — April 13 — I launched coachmichellehong.com and knew I was going to go full-fledged into this. I want to make a difference because that's where my talent really lies and I feel so fulfilled in doing that, and I knew I wanted to reach out to the rest of the world, not just have it in my local area."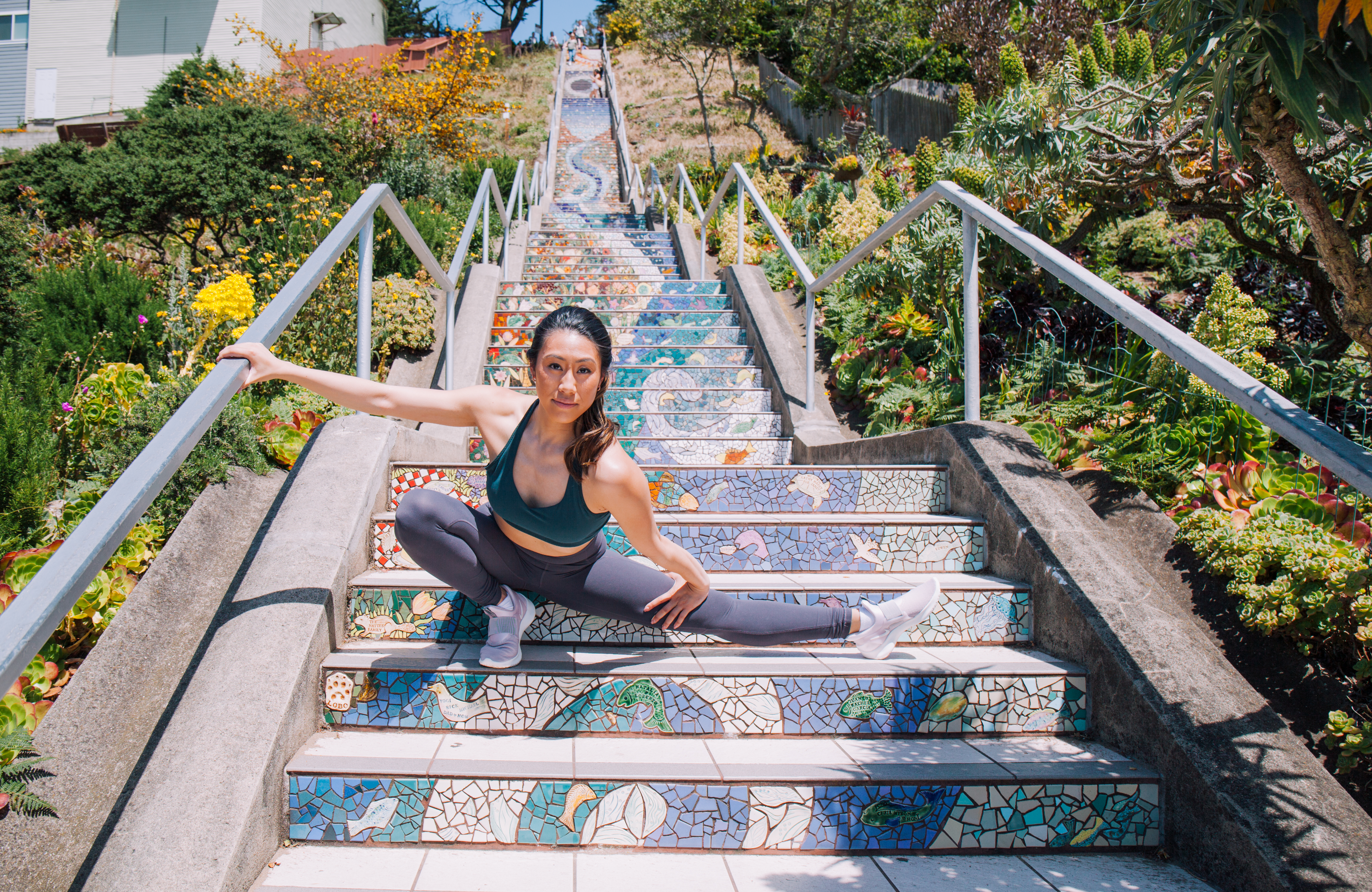 Hong launched what she believes is the first online platform for figure skating tutorial content. Her platforms feature free video series such as "Stretch with Michelle" to learn stretches that will help with the sport and "Skate with Michelle," which teaches figure skating elements to those of any age and any level, plus the recently launched Coach Michelle Academy, a virtual, personalized series that differs from the personal coaching Hong does at the Oakland Ice Center in California.
"For me, it was all about giving back and creating an opportunity and a resource bank where there's lack of," she said. "Skating is something that is really difficult to get into. A lot of people feel like there's a barrier to enter. … For me, it's all about making sure people around the world feel they can have the opportunity to skate."
Four and a half years later, the 27-year-old has made major headway in making the sport accessible to a global audience, having amassed nearly half a million followers. In addition to the website, Hong also has a growing presence on Instagram (47.6K followers) and YouTube (26.2K subscribers), plus a rapidly growing TikTok account (353.6K followers) she launched earlier this year that has already been verified by the platform. She said only 31 percent of her followers are in the U.S., while the rest range from Mexico to Indonesia.
"Throughout this entire process, being authentic has been one of the biggest transformations that I've seen throughout my social media experience," said Hong, who dedicates anywhere from five to eight hours a day to her digital content. "You really have to create a bond with the people that follow you, so that's why I go back to authenticity so much. People care about what you're saying if you're being true."
Hong exudes authenticity in every aspect of her life, which is why she dedicates so much of her time to bettering the sport and the experiences of those in it through important programs like U.S. Figure Skating's Aspire, U.S. Figure Skating's Diversity, Equity and Inclusion Task Force, and the Figure Skating Diversity and Inclusion Alliance.
Serving as a membership growth consultant, Hong promotes Aspire to skating directors and coaches throughout the Pacific Coast. Aspire is a program that bridges the gap between learning to skate and jumping right ahead to costly private lessons.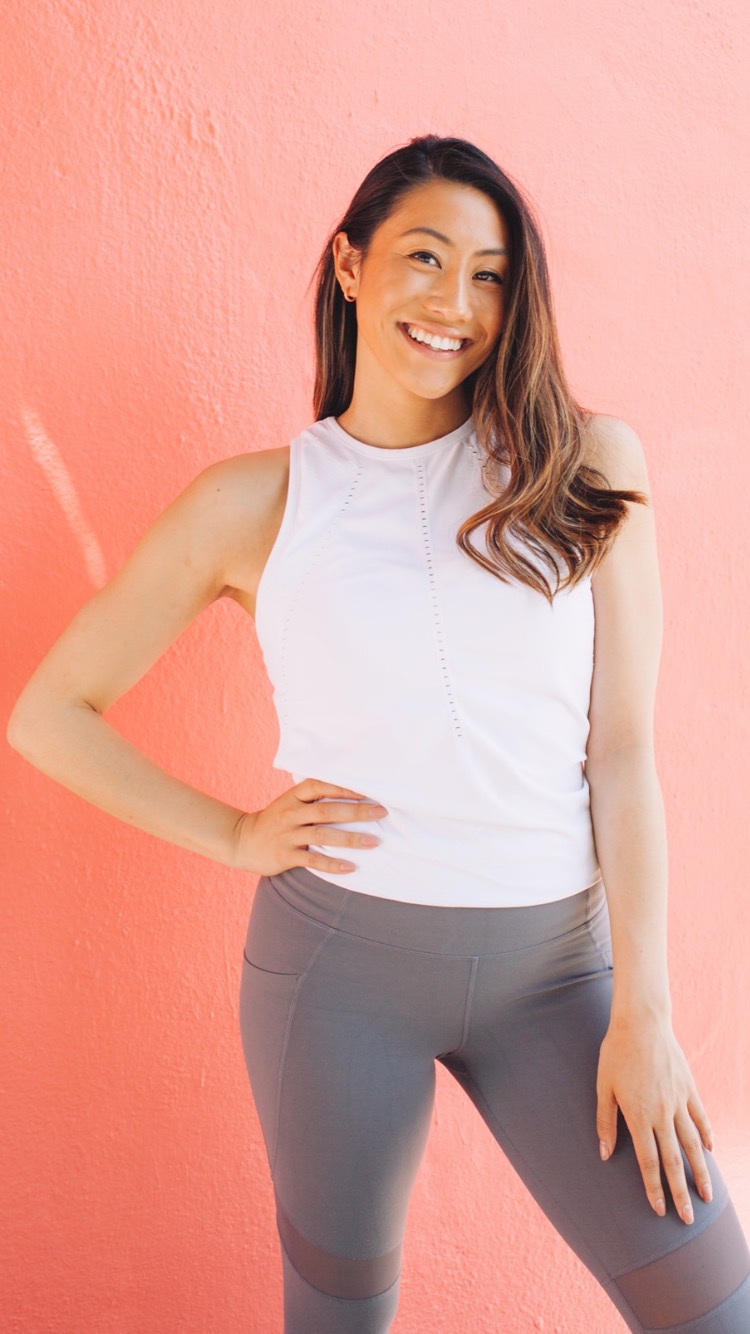 "This is the program I've been yearning for U.S. Figure Skating to have — something that is affordable and accessible," Hong shared. "That was the biggest thing about the Aspire program that really caught my eye. This is a perfect medium to make sure people can stay with skating for a long period of time."
In an effort to diversify the sport, Hong, Canadian former competitive skater Elladj Baldé and professional skater Mariyah Gerber founded the Figure Skating Diversity and Inclusion Alliance in June 2020.
The alliance began when Hong was trying to connect with fellow skaters of color during the uprising of the Black Lives Matter movement; it resulted in a group of more than 150.
"One of the biggest things we can visually see is there's a lack of representation of Black figure skaters in general, even though there's so many of them," Hong said. "It started out as having community meetings every Friday, and so many BIPOC [Black, Indigenous and people of color] skaters shared their stories, they reconnected; they were so inspired to see all these faces on the screen that they never got to connect with before. That was a banner moment that really took a huge turn into developing something beautiful, because so many people were passionate about the same thing."
That push for visibility extends into Hong's role on the Diversity, Equity and Inclusion Task Force. She serves on the Representation and Visibility subgroup, a topic that hits home for Hong, a Cambodian American.
"My Cambodian heritage is so near and dear to my heart, and it's something that you wouldn't guess when you first see me," she said. "People never guess my parents are from Cambodia and they survived a genocide in which 2 million of their own people were killed. My parents came here with nothing but that strife they had, that wit they had to be able to provide for our family, and it's crazy that I ended up in figure skating coming from a country that knows nothing about it."
While many Asian American skaters of her generation saw themselves in Olympic and World medalists Michelle Kwan and Kristi Yamaguchi, who are of Chinese and Japanese descent, respectively, Hong said their upbringing and experiences were vastly different from her own.
Hong hopes her work in the diversity space could one day lead more Cambodian Americans into the figure skating world. 
"For me, specifically, I really want the next generation of figure skaters to not only have opportunities in the skating demographic, competitively, but I also want BIPOC figure skaters to have access to higher levels of leadership, so that's including having resources for them to become judges, to become coaches, to become officials; right now, there's no clear avenues to support that," Hong said. "It was really awesome to see the change happening with the representation of this task force that they selected and the conversations that we've been having have been very positive. My biggest goal is to use my resources and my knowledge and my experience to help push this forward within U.S. Figure Skating."