By Ed Rabinowitz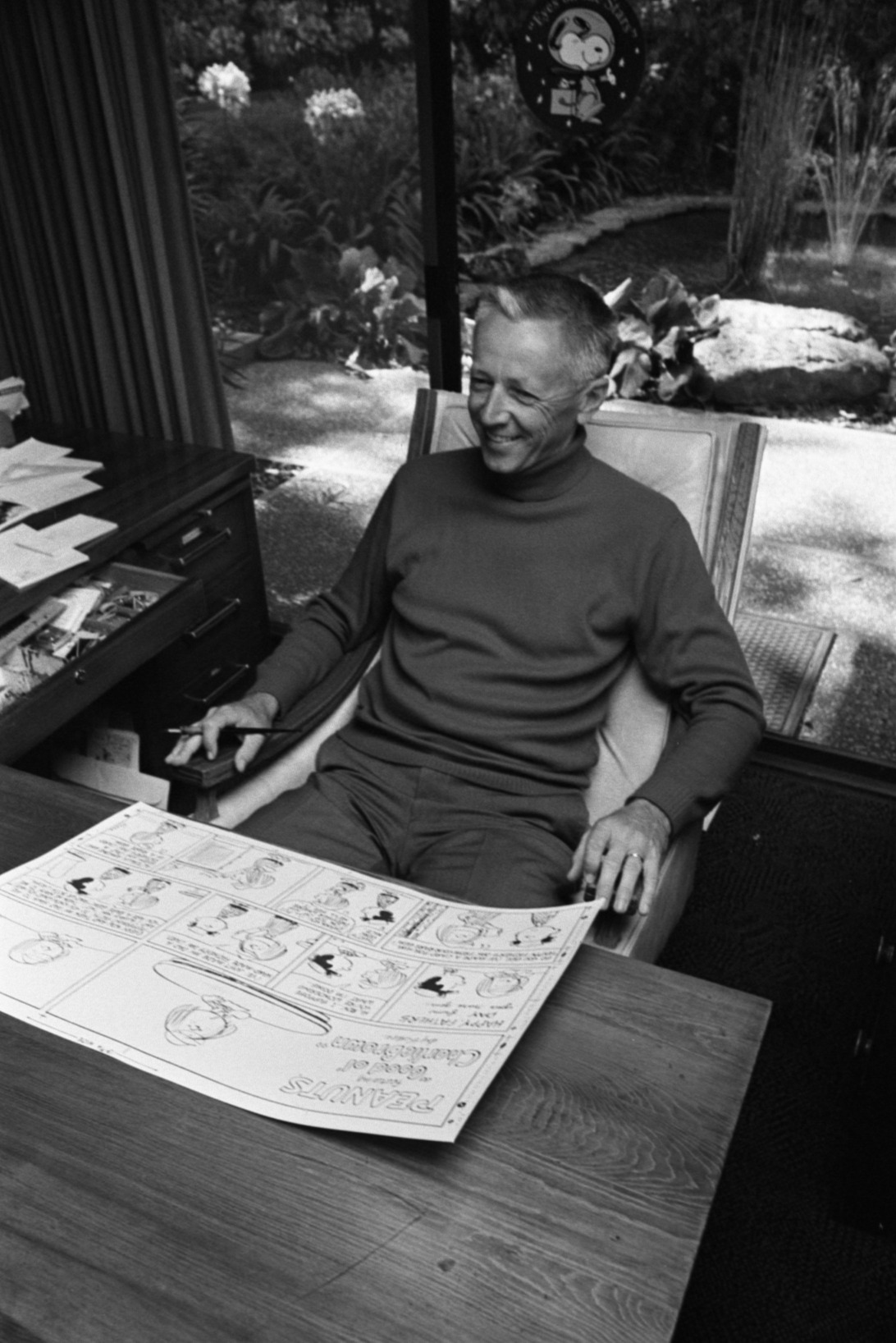 When you hear the name Charles Schulz, what likely come to mind are Charlie Brown, Snoopy and the rest of the comic strip characters that comprised Peanuts. For decades, Schulz made them as much a part of Americana as hot dogs and apple pie, touching the hearts of children and adults alike.
And it was through those characters that Schulz (known as Sparky to close friends) also impacted the ice skating world.
Schulz, who passed away in 2000 at age 77, grew up in Minneapolis, Minnesota, which is where his love for skating — and ice hockey, in particular — developed. But it would be after he and his first wife, Joyce, moved their family to California in 1958 that Schulz's affinity for skating took flight.
According to his daughter Jill Transki, Schulz's love affair with skating began when he and his wife, together with another couple, took their children to the local rink in Santa Rosa. Shortly thereafter, the rink was condemned and torn down, so the Schulzes — fueled by the family's love for skating — decided to build a new rink as a gift to the community.
It took two years, but in 1969 the Redwood Empire Ice Arena — also known as Snoopy's Home Ice — opened, and Schulz was as comfortable there as anywhere else.
"In his last days, he even said, 'If only I could get to the rink, I think I'll be OK,'" his daughter said. "He was at home when he was here."
So at home that, while his daughters, Jill and Amy, continued figure skating, Schulz participated in hockey events, sponsoring and playing in the Snoopy Senior World Hockey Tournament, and in 1998 hosted the first Over 75 Hockey Tournament. He would go on to produce ice broadcasts for television that included not only the Peanuts characters but skating legends such as Peggy Fleming and Scott Hamilton.
One of those characters, Snoopy, was played by World medalist Judy Sladky for nearly four decades. In an interview with People magazine, Sladky recalled never even auditioning for the part.
"[Schulz] just called me and said, 'We are doing a TV special, "Snoopy's Musical on Ice," and will you be my Snoopy?'" Sladky said. "I am 4-foot-10, and Sparky said, 'You are Snoopy. You act like him, you make me laugh, you're it.'"
Schulz's ice shows thrilled more than just the thousands who flocked to them. They left indelible impressions on those who participated.
Kim Navarro recalled what Christmas meant to her as a young skater growing up in Santa Rosa, California, and getting to participate in one of Schulz's ice shows.
"I got to be Woodstock," Navarro recalled years later. "It was such an honor. The show ran throughout the month of December, so I felt as though my Christmases were a month long.
Schulz's impact on skaters transcended participating in his ice shows. Fleming recalled that it wasn't until after the Olympics when Schulz had included her in his Peanuts comic strip that she knew she had arrived. And Hamilton developed a deep bond with the cartoonist.
"Everyone grows up with him," Hamilton said, reflecting on the first time he performed in one of Schulz's ice shows. "You go to the show feeling a little intimidated, but he made you feel comfortable right away. I never felt like I was just getting to know him. He's just a long-time friend.
Perhaps it was just an extension of the comfort Schulz felt being around the sport. He ate breakfast every morning at the rink his family built, and relished watching young skaters learn and grow.
"With his Santa Rosa rink, Sparky encouraged everyone to get out and skate," Fleming said. "He really did want all of us — young and old, figure skaters, recreational skaters, hockey players — to coexist and enjoy the sport that gave him so much pleasure."
Among Schulz's many qualities were dedication and commitment. In nearly 50 years, Schulz drew more than 17,800 published Peanuts comic strips, and only once during that run did he take a vacation; a five-week break in 1997 to celebrate his 75th birthday.
In 1981 Schulz was awarded the Lester Patrick Trophy for his outstanding contributions to the sport of hockey in the U.S. and was inducted into the United States Hockey Hall of Fame in 1993. In 2000, the Ramsey County Board in St. Paul, Minnesota, voted to rename the Highland Park Ice Arena the Charles M. Schulz-Highland Arena in his honor. Schulz was inducted into the United States Figure Skating Hall of Fame in 2007.
The Charles M. Schulz Museum and Research Center, a museum dedicated to Schulz's works, opened in 2002, two years after his passing. As home to many of Schulz's original Peanuts comic strips, the museum ensures his memorable works will live on.