By Tarah Kayne
Mark Getman first took to the ice with his twin brother when he was eight years old and competed until the age of 17. A few years later, after finishing college, Getman happened upon a pair of hockey skates — the same pair he would eventually use for cardio exercise before entering basic training for the Army.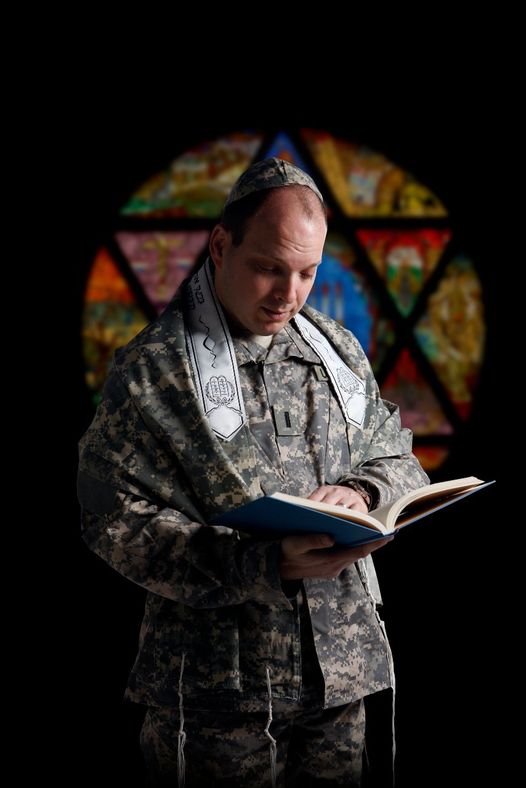 "I hated running," Getman said with a chuckle, "So I had skates — my hockey skates — and I would just go around and around as fast as I could to build my stamina."
Though skating may have started as a childhood pastime, it eventually evolved into Mark's favorite endurance workout — a practice he consistently turned to throughout his career serving in the United States military, a path he always knew he wanted to pursue.
His career began in the U.S. Air Force in 1996 but was put on pause when he encountered his first setback — a knee injury during basic training that resulted in medical discharge. Driven by his commitment to serve, Getman recovered and proved that no challenge could stop him from accomplishing his goals.
"I served as a volunteer for the New York Guard State Volunteer Defense Force," Getman said. "I then enlisted in the New York Army National Guard in 2006 and went to basic training in 2007 at 34 years old."
Getman continued his training as a signal support systems specialist at Fort Gordon in Augusta, Georgia, and in January 2008, he was commissioned as a Second Lieutenant as a Jewish chaplain candidate. Getting his lieutenant bars pinned on marked the moment when Getman knew he wanted to follow in his father's footsteps and fully dedicate himself to pursuing his military career "all the way to the end."
Getman served in the New York Army National Guard until 2014. During that time, he also received a diagnosis of Non-Hodgkin lymphoma. The diagnosis derailed his plans to continue serving and pursuing his dream of becoming a full chaplain. He was honorably discharged as a First Lieutenant upon concluding his officer service. Subsequently, he faced his next challenge — six months of chemotherapy, followed by antibody treatments every three months for the next two years.
Throughout those tough times, the veteran said he relied on the warrior ethos ingrained in him by the Army, 'I will never accept defeat, I will never quit" to find strength and push through the adversity he was facing. Staying true to the warrior ethos, Getman, five years later, was able to continue his military service, in full remission.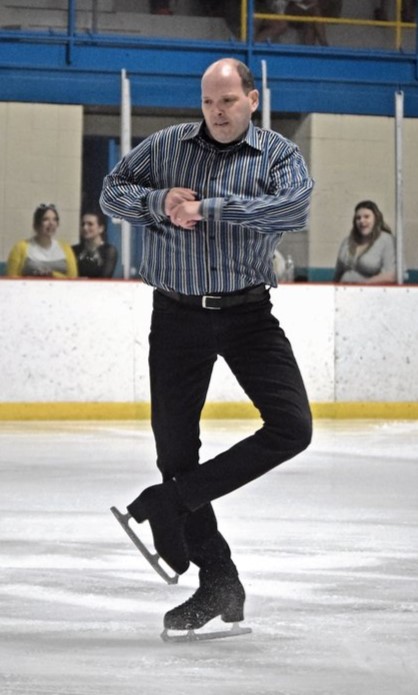 "It's instilled in us," Getman said. "Get up. Keep going, no matter how tired you are. Get up! Don't quit. Don't quit."
This Army mindset is the same one he now reminds himself of when he steps on the ice. Encouraged to revisit his childhood sport by an American Legion veteran who began adult ice hockey later in life, Getman purchased a pair of Jackson freestyle skates in March 2022. He then took a leap of faith and skated his first lap around the rink as a figure skater in more than 30 years.
Many of his peers were initially surprised to discover Getman's interest in figure skating.
"[They never] pictured an Army guy as a figure skater," Getman said.
Despite their bewilderment, he has received overwhelmingly positive responses from fellow veterans, many of whom avidly follow his skating journey via video clips he shares online. Although some still question why he chooses the risky activity, Getman recalls friends asking, "You're landing on… a knife on boots, why would you want to do a thing like that? You're going to fall!" A question to which Mark has an easy answer: "Because I like it, I want to inspire others [to] do it. It doesn't matter [if you are] 40, 50, 60."
Since rekindling his passion for skating, Getman now appreciates the structured process of practicing his technique, with the help of his coaches Joelle Forte and Adam Leib. However, what he enjoys the most is the creative outlet that he finds while performing.
His biggest achievement, he said, since returning to the ice has been conquering his fear of skating in front of an audience again.
"There were hundreds of people, and I was nervous," Getman said, recalling his first skating show. "I was standing there on the ice repeating to myself 'deep breath, deep breath.' But then the music goes, and you just go and do it."
Since besting his first show jitters, Getman has appeared in many productions, consistently garnering loud support from the audience.
This season, Mark will skate to "White Rabbit" performed by Pink, a song he selected, and his program will feature his signature change-of-edge spread eagle.
"When I go skating, I find my solitude," Getman said. "You're there to focus on what you're doing — your jumps, your spins. You can't be distracted."
As a way to inspire others to find their own solitude and share his progress, Getman has been keeping track of his skating journey on Instagram. After overcoming many trials and tribulations throughout his life, he proves to himself and his viewers that no jump or spin can dissuade him from pushing forward.
Inspired by the story of fellow cancer survivor and Olympic champion Scott Hamilton, Getman was thrilled when Hamilton himself reached out to welcome him back to the ice over social media. With the support of his fellow veterans, Instagram followers and of course, Hamilton, Getman now aims to conquer his next goal: landing his single Axel. No matter how many times he stumbles on the road to accomplishing his skating aspirations, Getman assures everyone of one thing: "I will never accept defeat, I will never quit."