Above: Skyler and Sean Kay at the 2023 Excel National Festival (Photo courtesy of Julia Kay) 
By Abby Farrell 
This year's Excel National Festival was record-breaking in more ways than one. Not only were there a record number of overall participants, but it also featured a record 57 male participants, setting the stage for the future of men's figure skating.
U.S. Figure Skating's Excel Program creates a positive and encouraging environment where skaters have the opportunity to get out of their comfort zone and experience what it is like to be in a real competition setting. This year's Festival featured competition as well as both on and off-ice classes in which athletes could work on specific elements of their programs such as jumps and their presentation.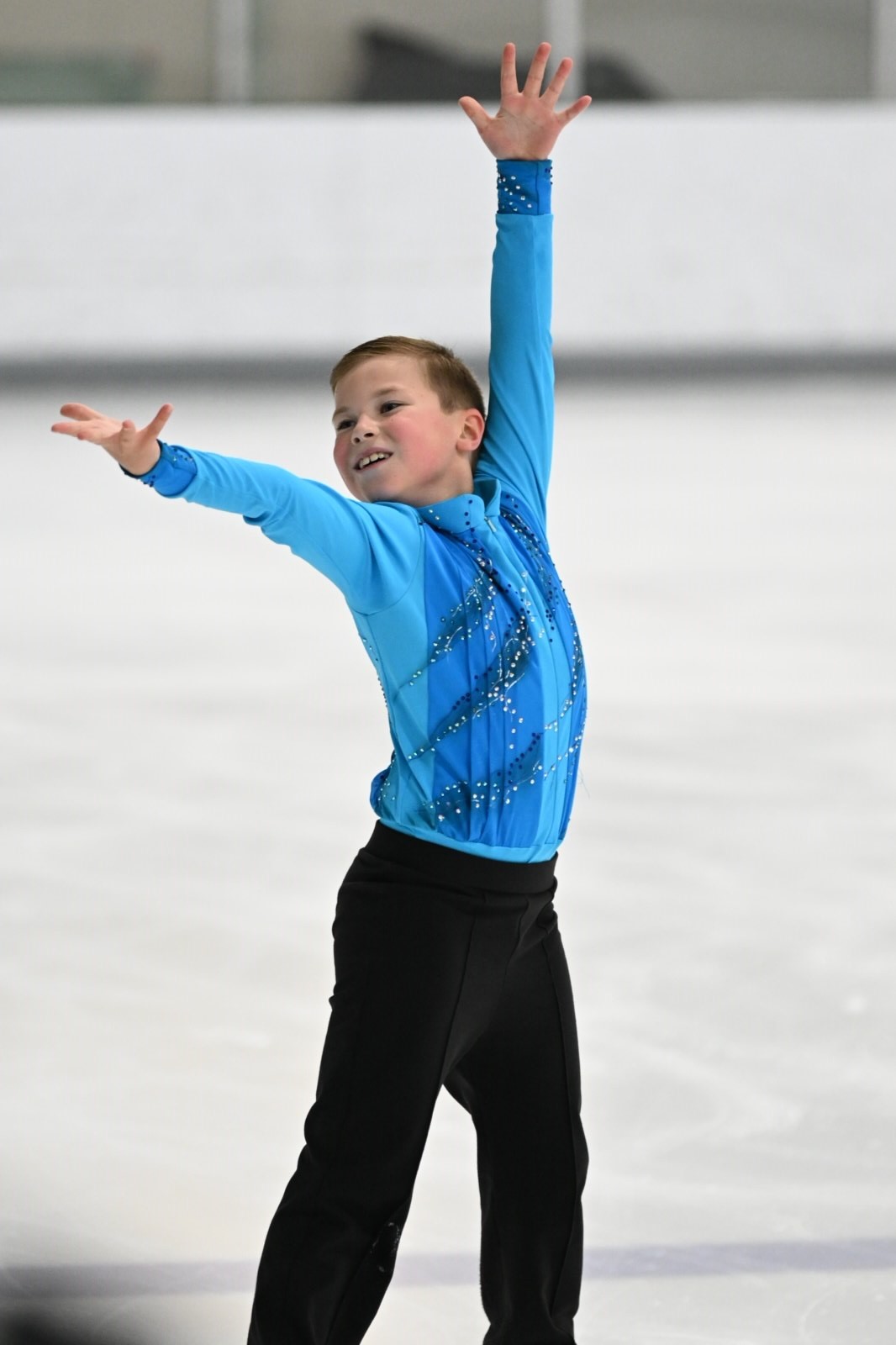 For Julia Kay, Excel offered her sons Skyler Kay and Sean Kay the chance to travel and compete while making personal connections with other skaters.
"The Excel Program was a great opportunity for Skyler to compete freestyle and have a goal for the season," Kay said. "Since the preliminary level is not included in NQS, the Excel Series was a great alternative that would allow kids to compete, qualify for the final and compete in the Excel Final. Sean also wanted to compete earlier in the season, and he was looking forward to possibly qualifying for the Excel [Festival]."
One of the most influential parts of the event for these boys was getting to meet and be coached by influential Team USA athletes like Jason Brown, Jean-Luc Baker and Sean Rabbit.
Some of the athletes' parents even noticed how important it was for their sons to see themselves represented on the ice and to have role models like these Team USA athletes.
For 9-year-old Ryan Lipman, getting to meet Brown was what helped him build his confidence enough to skate after encountering injuries earlier in the season. Following his injury, Lipman, his parents and his coach went back and forth about whether to withdraw him from the Excel Final since he didn't seem like his old self and was struggling to land jumps he had previously perfected.
But just before it was time to take the ice, Ryan went up to his dad Jeff Lipman and told him that he intended to compete.
"He comes running out and he says, 'I'm not withdrawing. I came here, I want to skate. I'm going to go out there and perform. I'm going to get my component score and I'm going to see how it goes and I'm going to do the job that I feel comfortable doing,'" Jeff Lipman said.  
Lipman couldn't believe that he heard those words come out of his son's mouth. Because of Brown's influence resulting in a new sense of self-confidence, Ryan Lipman went out and performed. His dad was proud to see a new fire ignited under his son that he had never seen before.
"Jason is such an amazing athlete and human," Jeff Lipman said. "I just can't tell you how important he is to the sport … He supports everyone; It doesn't matter who they are. It's not just that he supports the boys. He befriends in his own little way everyone." 
Through the Excel program, many other parents noticed how even the sport of skating made a huge difference in their son's lives.
Robynn Cavaliere has two sons who both skate in the Excel Program and both have benefitted greatly from skating.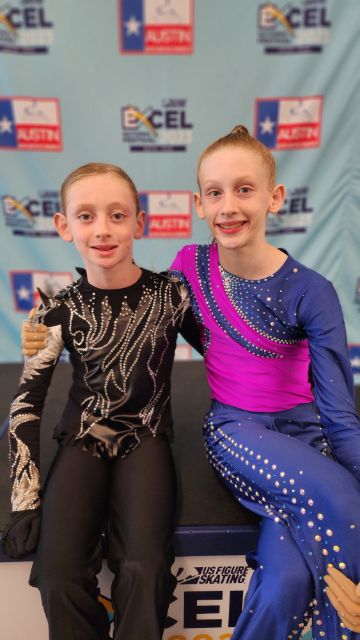 "[My older son] is autistic and at 6 years old he was selectively mute," Robynn Cavaliere said. "He was often in his own world with limited speech and limited interactions with others, so my sister-in-law recommended I take him to a free ice skating class at a local mall since she thought ice skating would be great for him. He immediately loved it, and it changed his life … Skating has also helped with [my younger son's] ADHD since he constantly has to learn to overcome his own struggles."
But overall, the main takeaway for these families has been the overwhelmingly positive relationships that these male athletes have been able to build with skaters their own age.
"Their favorite part was meeting other boys who love the sport as much as they do," Julia Kay said. "The camp portion of the experience provided opportunities to skate, learn and make new friendships. Both boys have several friends from the Excel Program that they talk with on FaceTime. During our last dance competition in Utah, we met with one of the boys from Sean's Excel event. It's amazing to watch them as they support each other, encourage each other, wish good luck before competitions and congratulate each other on a great skate."
Due to the record-breaking number of male participants at this year's Excel Final, event organizers took the extra step to make sure they all felt that sense of camaraderie by grouping all of the male skaters together for the festival portion of the event. This was unique considering many of them don't typically have the opportunity to skate with other male competitors at their home clubs.
In addition, two of the Team USA coaches in attendance at the Final, Brown and Rabbit, are Icemen ambassadors. Helping to build and create a community of males in the sport, U.S. Figure Skating's Icemen program works to attract and retain male skaters with support from parents, coaches, officials and fans.
"I think [Icemen] is important for many reasons, but one concept that stands out to me is that it can offer mentorship from the older and seasoned skaters to the younger ones," Cavaliere said. "There are not many males in figure skating, so having a program dedicated to males offers them support, guidance, friendship, laughter, empowerment and inspiration."