By Joanne Vassallo Jamrosz   
When Carl Scheid passed away in early November, he left behind a loving group of family, friends and a figure skating community cherishing the memory of a skater who proved "you're never too old to skate."
Scheid began skating with the Wisconsin Figure Skating Club's Learn to Skate USA program at 70 years old. Scheid was soon recruited to join the club's Eble Elite Edgers adult synchronized skating team, according to coach Angela Johnstad.
"With adult synchro, it can be a little harder to build a team," Johnstad said. "There usually isn't a large pool of skaters to pull from. So, when a new potential adult candidate would show up at the rink, we had a very enthusiastic group of ladies that were all about recruitment. They would essentially swarm and befriend and talk up the benefits of synchro, and through a combination of charm and persistence, I believe Carl soon realized he had no choice but to give it a try."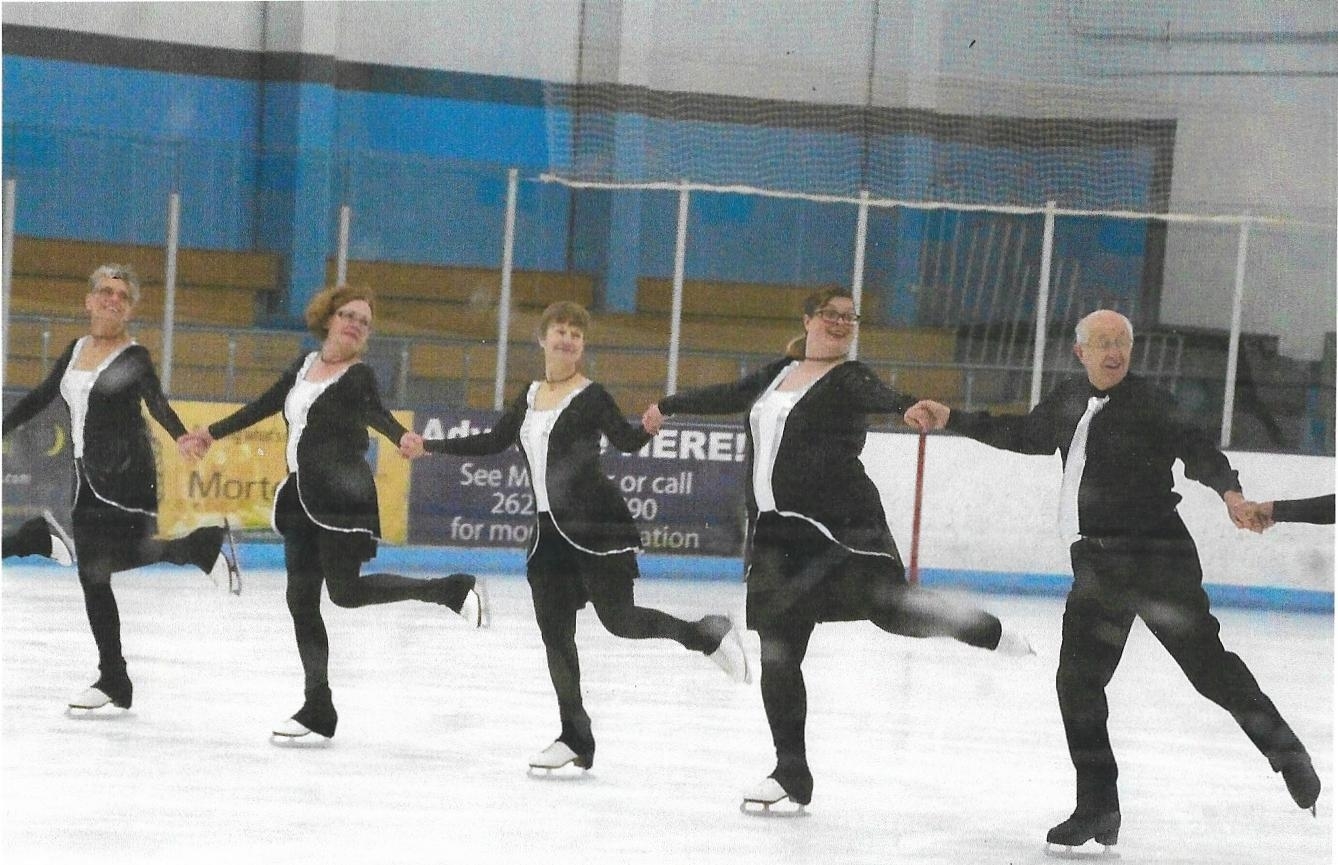 Scheid was a former skier and already had strong balance and a sense of edges and quickly transferred his skill set.
"So although he may have been pulled into it, he soon realized that everything the ladies said was true and that he truly enjoyed skating with his new rink family," Johnstad said.
He also had a joy and a flair for performing and skated well into his late 80s with his team.
"He just loved to skate," Johnstad said. "When he did, you could just see the joy on his face. Some people have to force a smile to cover performance nerves, but he was always fearless, and his smile was always genuine. It didn't matter if it was a small ice show exhibition or performing in front of hundreds of people at the Midwestern Synchronized Skating Championships, Carl was always as cool as a cucumber."
Scheid quickly took pride in his new role on the synchronized skating team. Whatever ladies' costumes were chosen for the skating season, Scheid would wear a black shirt with a coordinating color tie.
"It was a very signature look," Johnstad said. "When they started to travel to more competitions, other teams and skaters would fall in love with him."
Including the much younger skaters.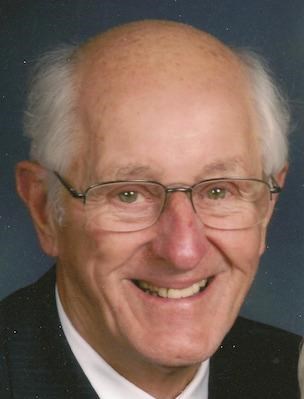 Johnstad remembers her younger skaters referring to the Eble Elite Edgers team as the "Eble Elders."
"They would join us at all of our team exhibitions and ice shows, and while waiting their turn at rinkside, our youngest teams would flock around, loving the chance to engage them in chatter.
Considering the average age of the team, no one was watching anything new or innovative. There wasn't blazing speed, but the skaters were enthralled to see people who looked like their grandmas and grandpas on the ice, and Scheid's smile and calm demeanor set a good example when it was their turn."
Coach Mary Spencer Noffke remembers Scheid as a person who unified the team and the club's adult skaters.
"He kept the other adults updated on what was happening at local rinks and was a booster for keeping sessions going," Noffke said. "He came to parties the other adult skaters organized and participated in shows they organized, so he was someone who came into skating late in life but really took an active role in keeping it going in our area."
Johnstad also remembers how seriously Scheid took his team membership.
"My favorite memory of him was with every new program, he would create an Excel spreadsheet with all the choreography steps matched up with the beats and counts of music and corresponding lyrics. Each week we'd make changes and additions. He would come to me with the changes typed out looking for confirmation," Johnstad said.
Scheid was clearly the oldest competitor at every competition, but add in the confidence, the smile, and tie, and he quickly became a fan favorite.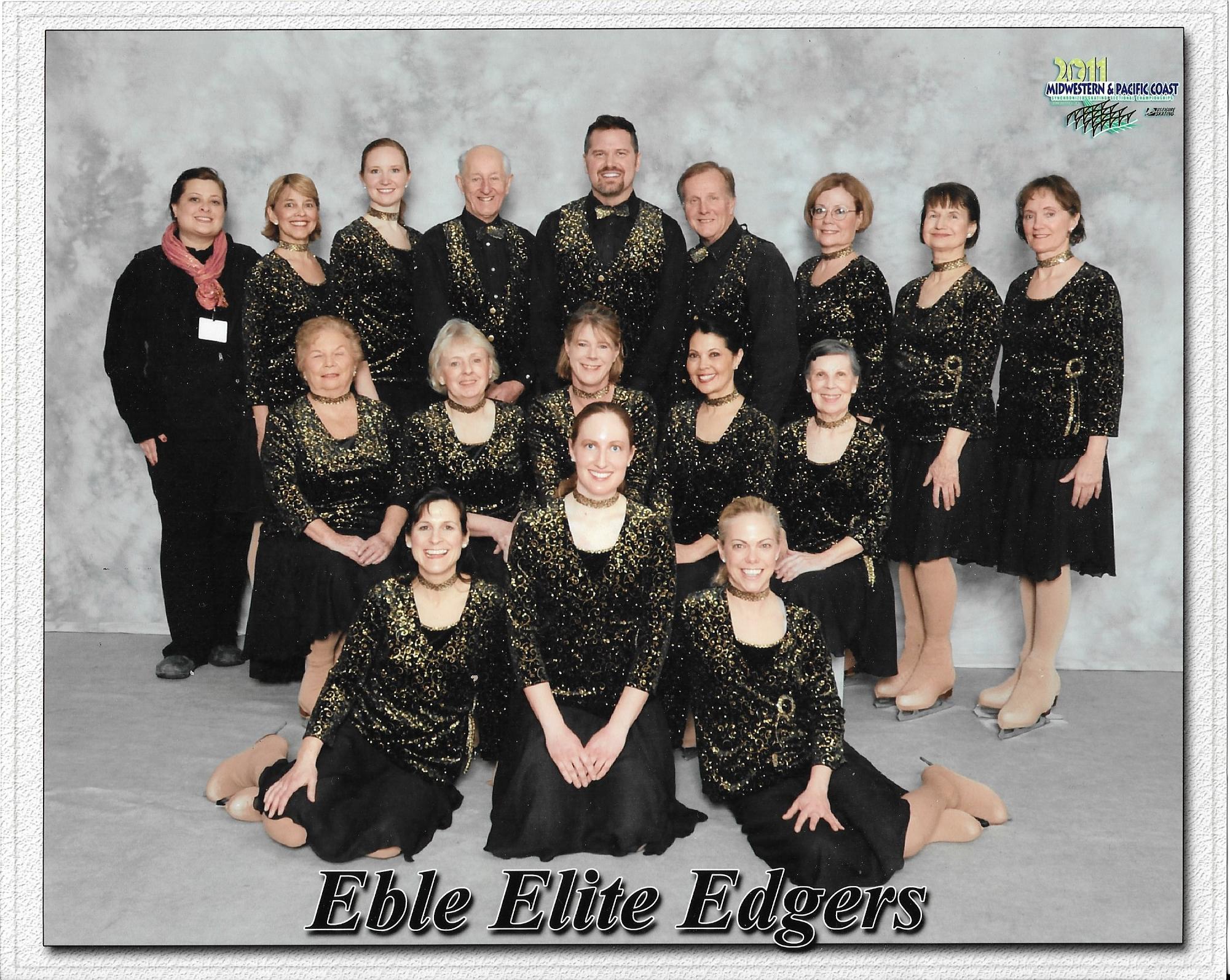 "Skaters from all over suddenly knew his name and would cheer altogether," Johnstad said. "Even the judges who tried to remain unbiased couldn't help but crack a smile while watching him."
The coaches' favorite memory took place at the 2010 Midwestern Synchronized Skating Championships in the masters division. The team competed right before the championship level, and the stands were packed.
"The team was clearly so much older and slower than the other teams, but the crowd appreciated their spirit, and energy that grew in the arena went through the roof," Johnstad said. "They even got a standing ovation. I remember being in tears with smiles and laughter as I felt the love coming from the crowd, and when I saw them coming off the ice, their cheeks rosy and their faces elated. That arena gave those skaters their Olympic moment that day, and I know Carl cherished it always."
Scheid was also an excellent sport.
"At almost every competition, there would be volunteers who would either mistake him for a judge or question his credentials," Johnstad said. "They'd ask him if he had a grandchild competing, and he would say, 'Oh no, I'm the skater.'"
For the Wisconsin Figure Skating Club, memories of Scheid will last forever.
"I think Carl is proof positive that you are never too old to skate, and as long as you love something, you should continue to do it," Noffke said. "So many kids think skating is over for them after high school. I loved seeing Carl on the ice. In his kind and unassuming way, he showed our kids that you can find pathways on the ice for the rest of your life."