Editor's note: Patricia Shelley Bushman's lifetime curiosity to learn more about the lives of those lost in the 1961 U.S. World Team plane crash near Brussels, Belgium, led her to write Indelible Tracings: The Story of the 1961 U.S. World Team. The book was released on the 50th anniversary of the plane crash, in 2011.
On the 60th anniversary of this tragic event (Feb. 15, 1961), Shelley Bushman penned this personal account of her decade-long efforts to interview hundreds of friends and family members of those who perished in the crash and write this definitive book on the tragedy. (New copies are exclusively available from Stewart & Gray on Amazon).
By Patricia Shelley Bushman
Hindsight is everything in explaining why I decided to write a book about the 1961 World Team. Looking back, there were many stepping stones throughout my life.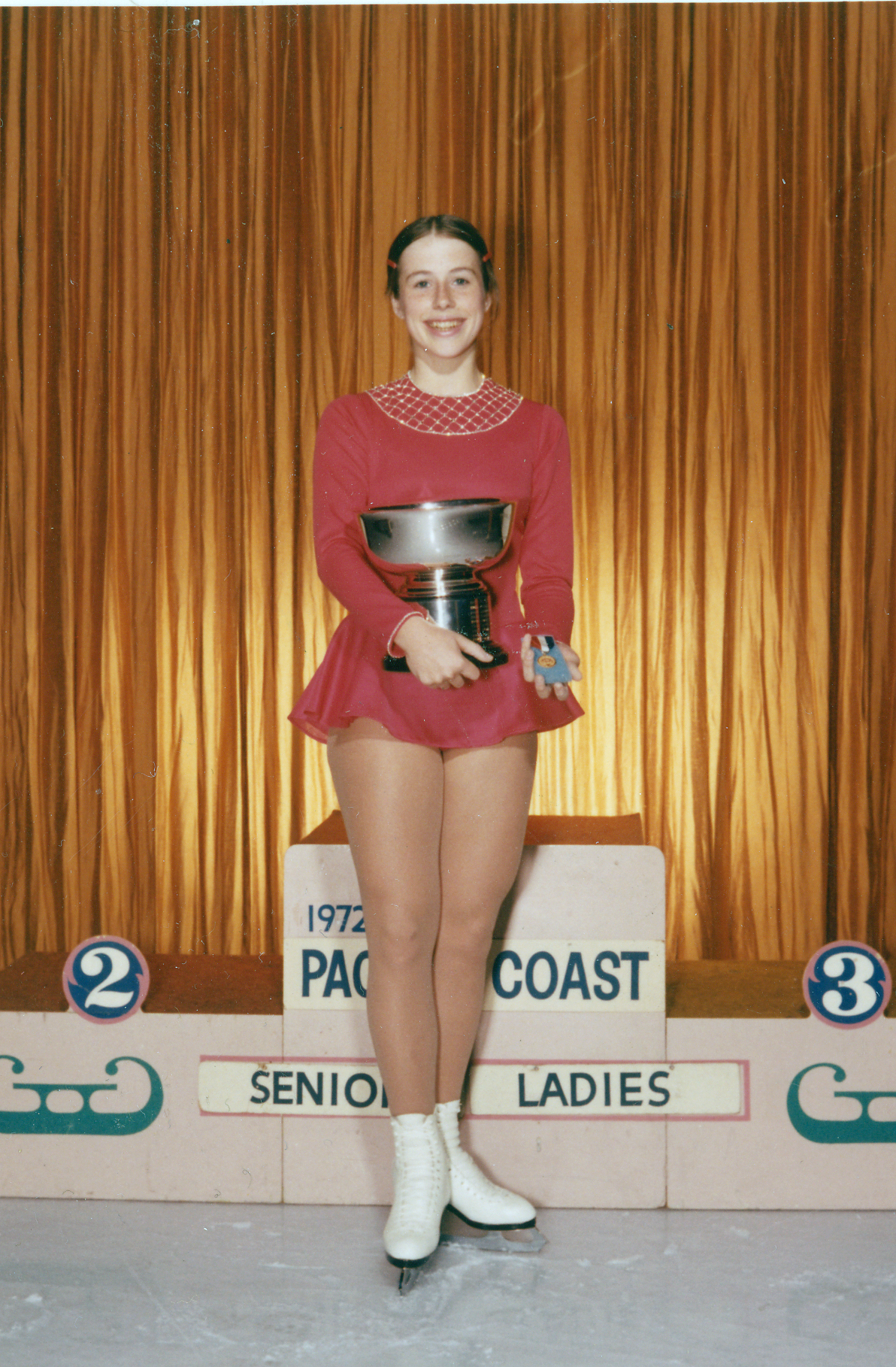 At age 5, less than a year after the tragedy, I began training at the Iceland rink in Paramount, California, home of the Arctic Blades Figure Skating Club. On the walls of the rink were photos of four club members who perished, as well as a large plaque that listed all 34 individuals (skaters, coaches, officials and family members) on the plane. Seeing these faces and names on a daily basis for 10 years ignited a burning interest in learning who these people were. I also trained at the Broadmoor World Arena in Colorado Springs, Colorado, for three summers, and the eight names on that iconic granite skating blade became familiar.
In college I was in a writer's workshop and thought about writing a screenplay about the 1961 Team. But after meeting with the Arctic Blades FSC president, who shared newspaper articles and his memories, I realized the project was too big to complete in six months. 
A decade later, in 1986, I wrote the script for the "Celebration on Ice" event in Indianapolis, which commemorated the 65th anniversary of U.S. Figure Skating. I'll never forget the day when my brother, Ken Shelley, called and said, "You need to come! I just received video footage of the 1961 Team at nationals." We had only seen still photos of the team, and now we saw these people actually skating. It was electric. This intensified my desire to learn more about the team, but how?
In 2001 I attended the U.S. Championships in Boston. It was the 40th anniversary of the tragedy and the program featured the Boston skaters who had perished. I devoured all of their stories. That could have been the aha! moment, but it wasn't.
In the fall of 2002, my husband came home from a networking lunch with a book agent. My husband mentioned me to him, and the agent said if I had any ideas for a nonfiction book, to let him know.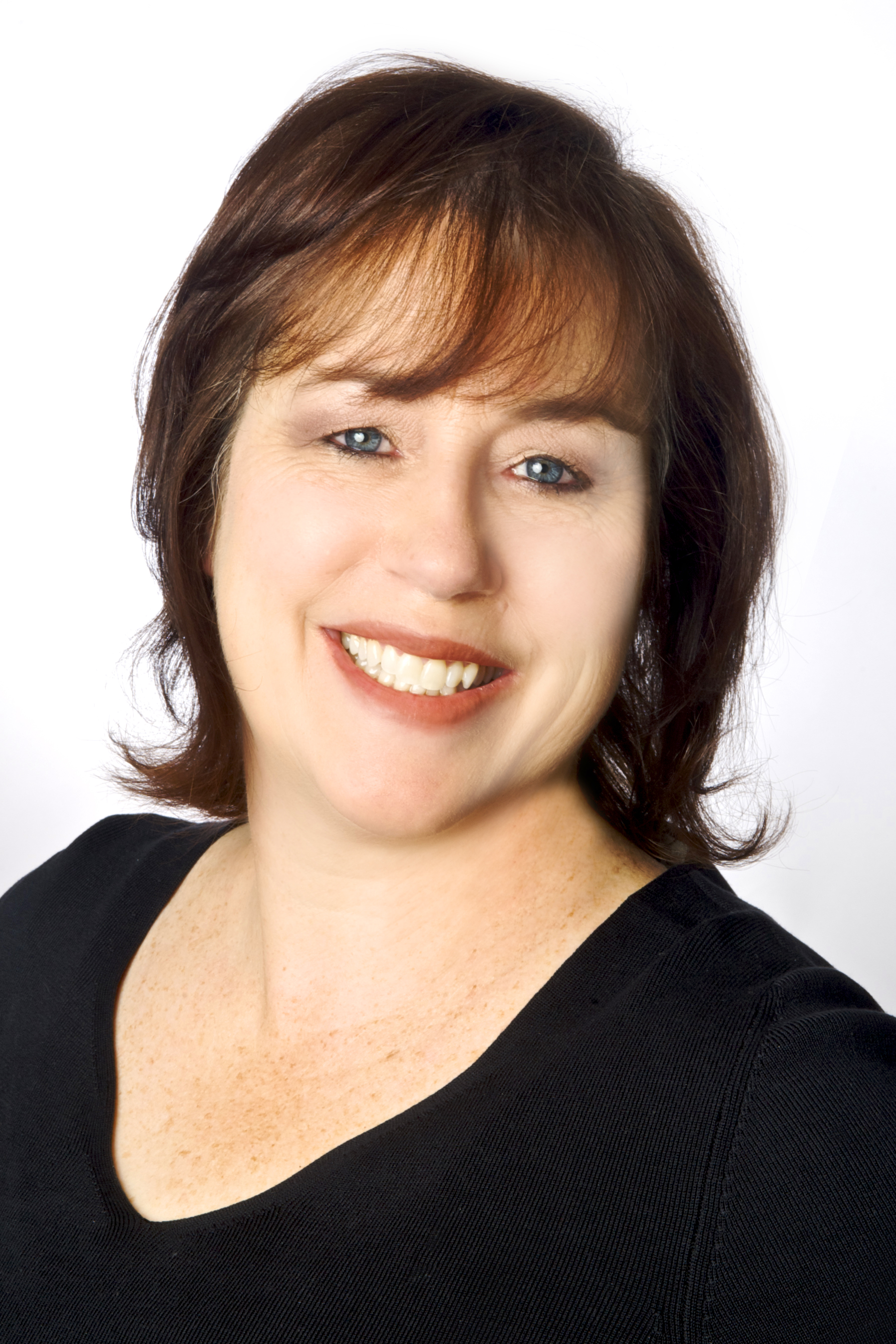 I looked at him dumbfounded and said, "I don't have any ideas for a nonfiction book!" It was something I had never once thought of doing. But less than 60 seconds later, the idea entered my head like a rushing locomotive and I definitively stated, "I want to write a book about the 1961 Team!" And that's how my 10-year journey began. I wanted to create a book I wished I had on my shelf growing up.
One of the first things I did was call U.S. Figure Skating and ask, "Has anyone written a book about the team?" The answer was no, but over the years many had said they would.
I soon made the first of many trips to U.S. Figure Skating headquarters in Colorado Springs. Besides culling information from the museum, I had my first interview with Christy Haigler Krall. I chose Christy because she knew a lot of the team members and would have many stories, but also because I was nervous starting out and I knew she would be kind. She was the perfect first interview. I continued with people I knew in Los Angeles and then crossed the country, interviewing team family members and friends.  
I conducted fewer than 10 in-person interviews and the rest of the 340 interviews were by phone. My brother was helpful in finding phone numbers, but in time I asked friends of the team who else I should speak with, and the number of interviews tripled. I believe it was cathartic for many interviewees to share their memories and love for their friends, but when I asked how they heard about the crash, it was always a sobering moment with many tears. These friendships were very deep, and many had never told these stories.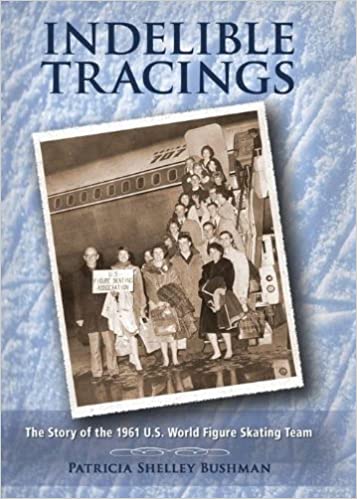 Visiting the hometowns of team members was important, and I drove or flew to a dozen cities —spending time in libraries and visiting gravesites, as well as visiting their homes, rinks, schools, churches, etc. to get a better understanding of their lives.
I asked friends and families of the team if they had any pictures to include in the book. I hadn't planned to publish a separate picture book, but in time I had such a treasure trove of pictures that an illustrated book was a natural conclusion. 
I felt extraordinarily lucky to connect with Monika Fassi Stout. Monika is a gifted book designer who created a wonderful design for the picture book Indelible Images, and also did the jacket cover for Indelible Tracings. Her father, coach Carlo Fassi, was best friends with my coach, John Nicks, so it was a personal joy to work with her in creating the picture book.
There were extraordinary challenges in writing and producing these two books, but all the difficulties in time diminished because of my experience in Greensboro, North Carolina. The 1961 Team was inducted into the U.S. Figure Skating Hall of Fame in 2011, and many family members came for the ceremony.
I had only met a few in person, so the opportunity to meet the families, share stories and hugs, was a glorious day. For them to know that 50 years after an inexplicable tragedy, their loved ones were not forgotten in the skating world and never would be, was a moment I will never forget. 
I had no preconceived ideas about the lives of these 34 individuals before I began this incredible adventure, and I am grateful to the skating community who knew them and shared their memories. Telling the story of the 1961 Team has enriched my life more than I could ever imagine.