By Troy Schwindt
Heart of Texas Figure Skating Club President Emily Amanatullah gushes when talking about how people in Austin and Central Texas have embraced the new provisional U.S. Figure Skating club, which counted more than 100 full members in 2021–22.
"We have had a huge response," Amanatullah said. "Our membership numbers for the first year ended at 103 full members, plus four associate members, which, I think, in recent recorded history in U.S. Figure Skating, makes us one of the biggest interim clubs in terms of membership totals; we are pretty proud of that."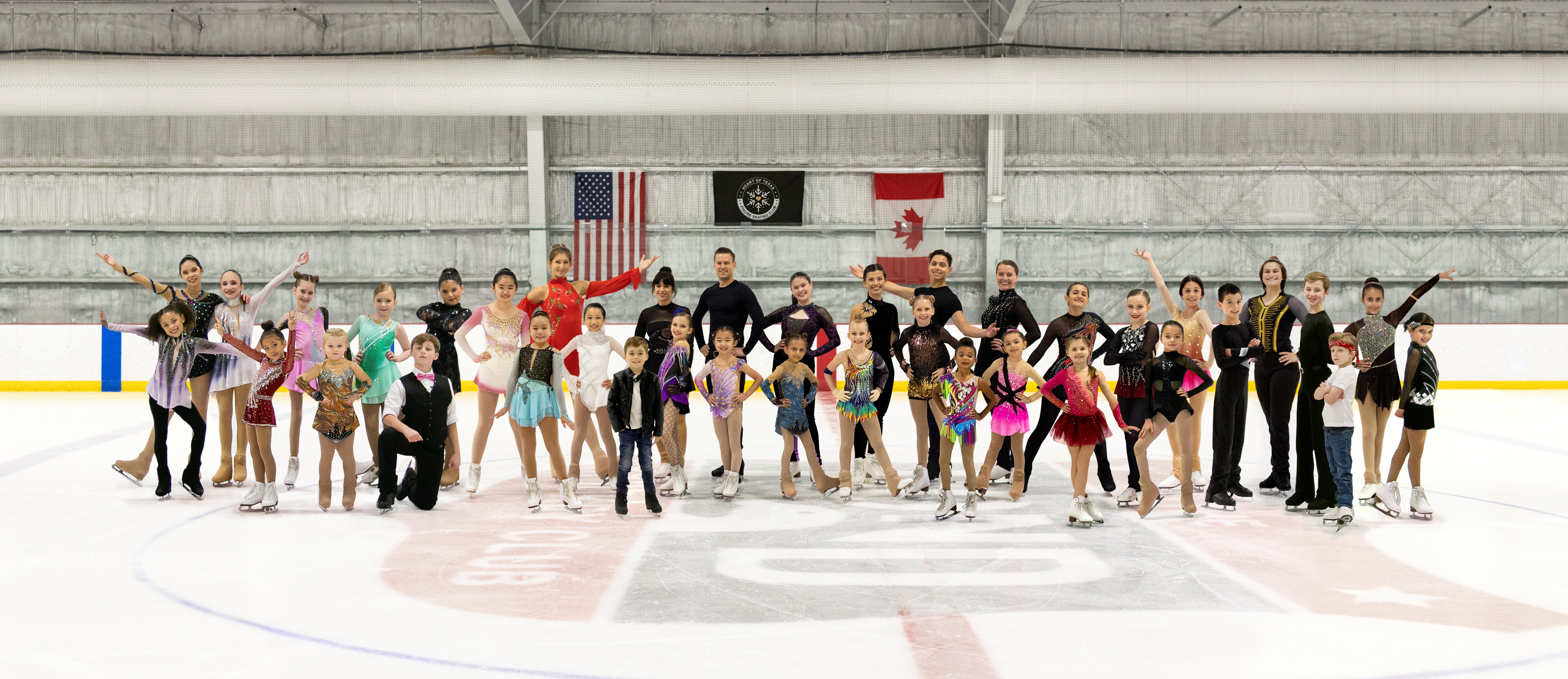 The Heart of Texas FSC success story is just one of dozens throughout the country, as U.S. Figure Skating shattered its membership record in 2021–22 with 222,890 members. Before the COVID-19 pandemic, U.S. Figure Skating celebrated a record membership year in 2018–19 with 203,023 members.
"It is amazing to see the growth in our membership exceeding even pre-COVID levels," U.S. Figure Skating President Sam Auxier said. "I think it is attributable to both the strength of our Learn to Skate program and the network of rinks offering the program, as well as to our Olympic and World Championships athletes, who are inspiring people of all ages to go to the rink and learn to skate."
The country watched proudly on TV this year as the U.S. earned a total of three Olympic medals, including gold from Nathan Chen; and five World medals, including gold from the pairs team of Alexa Knierim and Brandon Frazier. Countless people have since been inspired to lace up their skates and take the ice.
Each of U.S. Figure Skating's eight membership categories — Collegiate, Friends of Figure Skating, Introductory, Individual, Learn to Skate USA, First Family, Subsequent Family and Honorary — reported robust numbers. Learn to Skate USA, which has grown (except for the COVID years) since its rebranding in 2016, provided the biggest punch: 167,725 members.
"A huge shoutout to all of you — our members," Susi Wehrli McLaughlin, senior director of membership at U.S. Figure Skating, said. "Our focus throughout the entire year was on member outreach, engagement and celebrating skating in unique ways, making sure members knew they were an essential part of the U.S. Figure Skating family. I want to thank club leaders and skating directors who worked tirelessly during the past few years and contributed to this record-breaking season."
The recipe for success varies from one club to the next, but attracting new members and retaining current ones is ultimately the goal for everyone. For the Heart of Texas FSC, it's all about inclusivity.
"I think the secret to our success is that we are filling a niche," Amanatullah said. "Everyone is welcome and our mission is about giving skaters the opportunity to do what they love and to thrive in the thing that they love."
Stay tuned on U.S. Figure Skating's digital channels this week as the organization celebrates clubs and members leading up to 222K Day on July 30, a full day commemorating the hard work club leaders put into growing their membership and bringing more skaters to the ice. The celebration will include stories about programs from across the country, spotlights and videos from skating favorites. Read more about the membership record in the August/September issue of SKATING magazine.