By Troy Schwindt
When Tenley Albright walked into the 2,500-seat Olympic rink inside the brand new Skating Club of Boston facility this summer, something made her stop and take notice. 
"With just one step, you can go to hearing background noise to hearing none and hearing the voices so clear, and the quiet," the 1956 Olympic champion and lifelong SC of Boston member said. 
"I've spent so many years picking skating music that I've loved and taking it to the rink and you couldn't distinguish the different notes because of the shape of the rink and because of the acoustics. But the acoustics at this new one are just amazing. It makes you stand still, so that's going to be marvelous for the music and for the skaters."
Albright and her daughter, Elin, received a VIP tour of the three-rink, state-of-the-art building, which officially opened on Sept. 8 in Norwood, Massachusetts. The SC of Boston, the third-oldest U.S. Figure Skating club at 108 years old, had its previous home in Allston, Massachusetts, which opened on New Year's Day 1939.
The five-time U.S. champion and two-time World titlist marveled over all the amenities of the new building, which took 20 years of planning and fundraising to become a reality.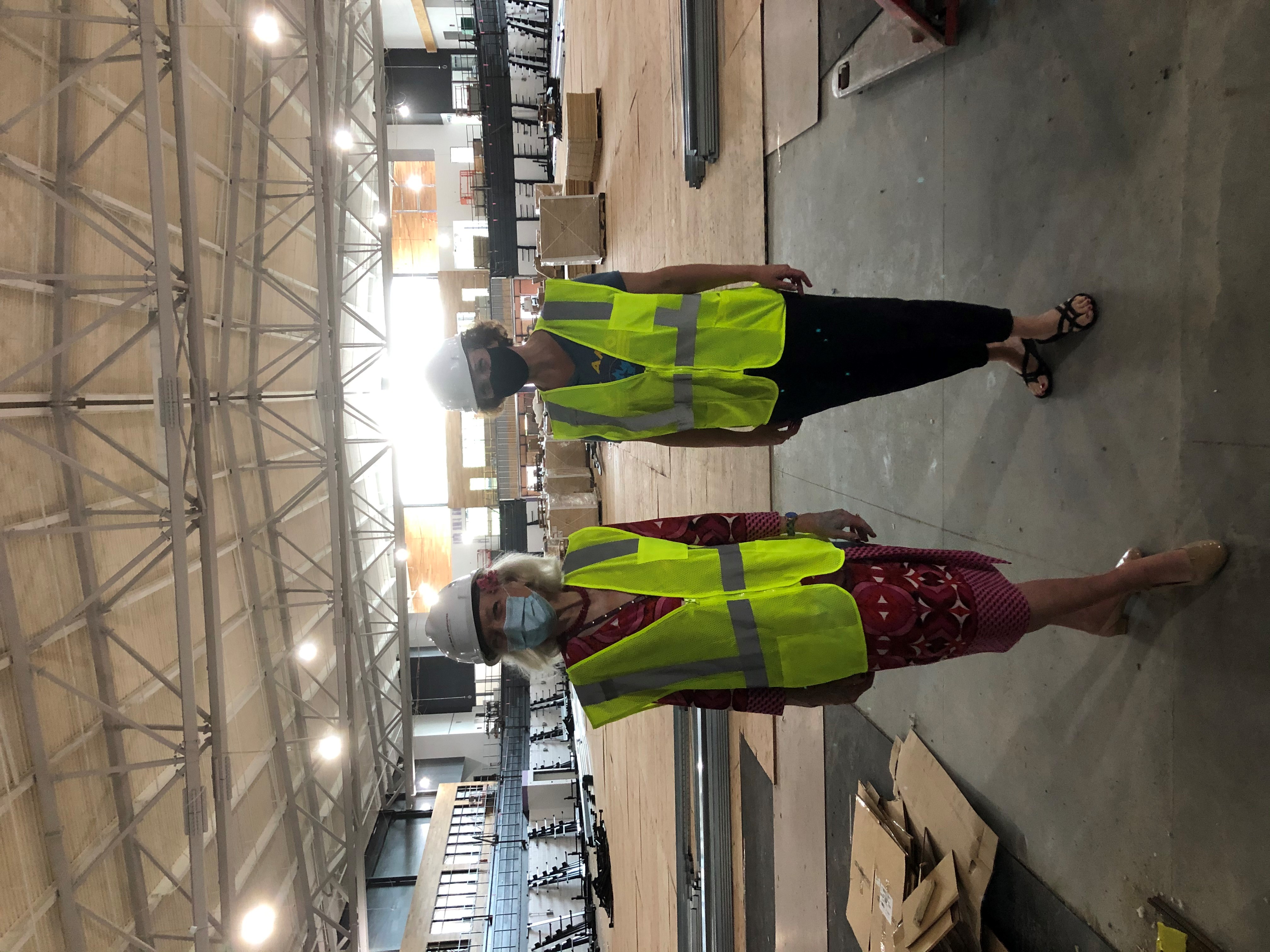 Albright, who went on to graduate from Harvard Medical School in 1961 and became a renowned surgeon, knows the value of education and juggling skating and school. So when she got a look at the library and academic center inside the new building, she couldn't have been more pleased.
"That's to me so important because there wasn't any place anybody could finish their homework or get ready for a class," she said of her days as a competitive skater. "Now, particularly with so many people doing online learning, the skaters can use the library and academic center to study between sessions, before sessions or after sessions, or do their homeschooling.
"Carol Heiss [1960 Olympic champion] and I used to talk about it. I loved it that she was one of the coaches who made sure her students were keeping their school work up. It's important. For me, it was never said, but I always felt if I didn't keep my school work up that I might not have the permission to skate so much. The two are tied together and sort of tied together forever."
One of the best features of the library and academic center, as well as the rest of the facility, is its glass walls and open feel. 
"It's not isolated," Albright said. "It's on the second floor. You can see the rink if you just step out of it. On the other side there's a deck where you can go outdoors. I dare that you could study there."
Another jewel of the new facility, Albright said, is the Marilyn P. Kasputys Branch of the Micheli Center for Sports Injury and Prevention. 
"Over the years, I sent a number of patients to [Dr.] Lyle Micheli and now he has his sports medicine and injury prevention center right there, too." 
Group and individual off-ice strength and conditioning instruction can take place in this huge space, which also includes offices for sports psychology and nutrition, on-site physical therapy, ultrasound and an x-ray imaging room for any immediate examination requirements. A dedicated spring floor, ballet bars and mirrors for off-ice dance classes are also part of the center.
The SC of Boston coaches also have their own dressing room, kitchenette and sanctuary between sessions, which Albright called "marvelous."
A trophy room, which the public will be able to stroll through, will showcase The Skating Club of Boston's rich history. Albright's Olympic gold medal will be prominently displayed.
"It's interesting to think of what friends or parents can do now when they drop off their skaters or decide to watch a session," Albright said. "Now they have places to go. There's a healthy food kitchen and they can be in the learning center, too. There are off-ice classes. It's remarkable how much it involves.
"This facility is not just for competitors," she added. "It's very important for competitors, it's wonderful. But I think one of the things these rinks are going to bring out is how wonderful it is for children, for adaptive skating, for adult skating, for high school hockey teams and for people who just like skating."
In an interview with Tenley Albright, the Olympic champion fondly remembers the historic SC of Boston facility. Watch here.