Above: Stephanie Marquez poses on the ice (courtesy of Stephanie Marquez).
By Joanne Vassallo Jamrosz              
Adult skater Stephanie Marquez was thrilled to recently pass her adult gold moves in the field test, becoming the first adult gold medalist at the Clinton Figure Skating Club in Clinton, New York.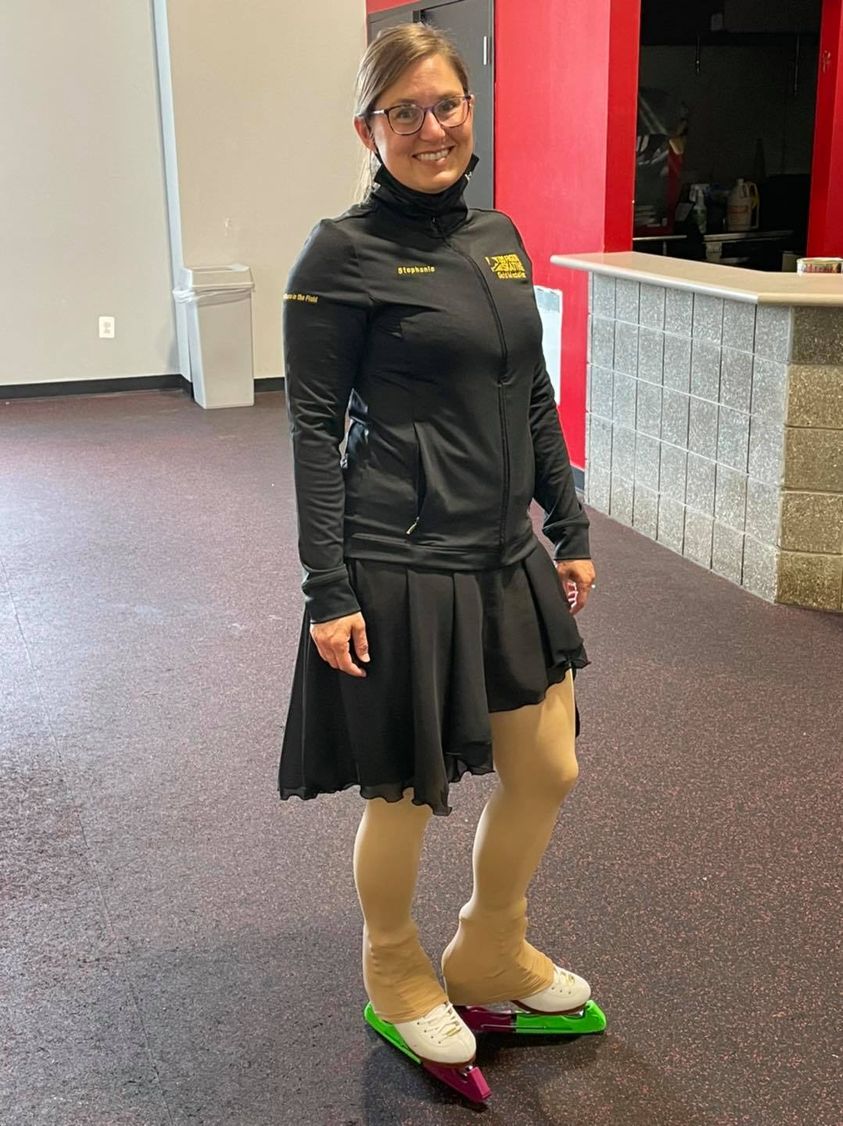 For Marquez, representing adult skating and inspiring younger skaters in her club are just as notable as achieving gold status.
"I love Clinton and our rink and club, and it is such an honor," Marquez said. "To be recognized by my home club was the icing on the cake. It's wonderful that the club and U.S. Figure Skating support our participation as adult skaters."
Marquez began skating as a child and completed the Basic Skills badges in 1988. Private lessons followed until college, where her love of skating took a new turn. As a student at the State University of New York Oswego, Marquez was recruited for its first collegiate synchronized skating team.
"We barely had enough skaters to qualify, but we were able to go to nationals by default and had so much fun," she said. "We placed last and had an absolute blast. Today, I still enjoy watching the Oswego team, now the Ice Effects, compete each year at Empire State Games."
Marquez got married, had a family and admits that skating kind of fell by the wayside. However, 10 years ago, she joined the Clinton FSC's adult group and passed the pre-juvenile moves test. Marquez then found an adult public skating session four days a week at the nearby New Hartford rink, where she was quickly recruited for the Mohawk Valley Blades adult synchronized skating team. Private lessons with her coach Kim Alden LaFave soon followed, which propelled Marquez to achieving her gold medal aspirations.
"Kim pushes testing and setting and working toward goals, and I'm so glad for it," Marquez said. "I passed my juvenile moves in the field and pre-juvenile free skate working with Kim on the New Hartford session."
When COVID hit, Marquez was limited to regular club freestyle sessions.
"It's been a ride since then. I've passed 10 dances, intermediate solo free dance and, most recently, my European waltz."  Marquez said.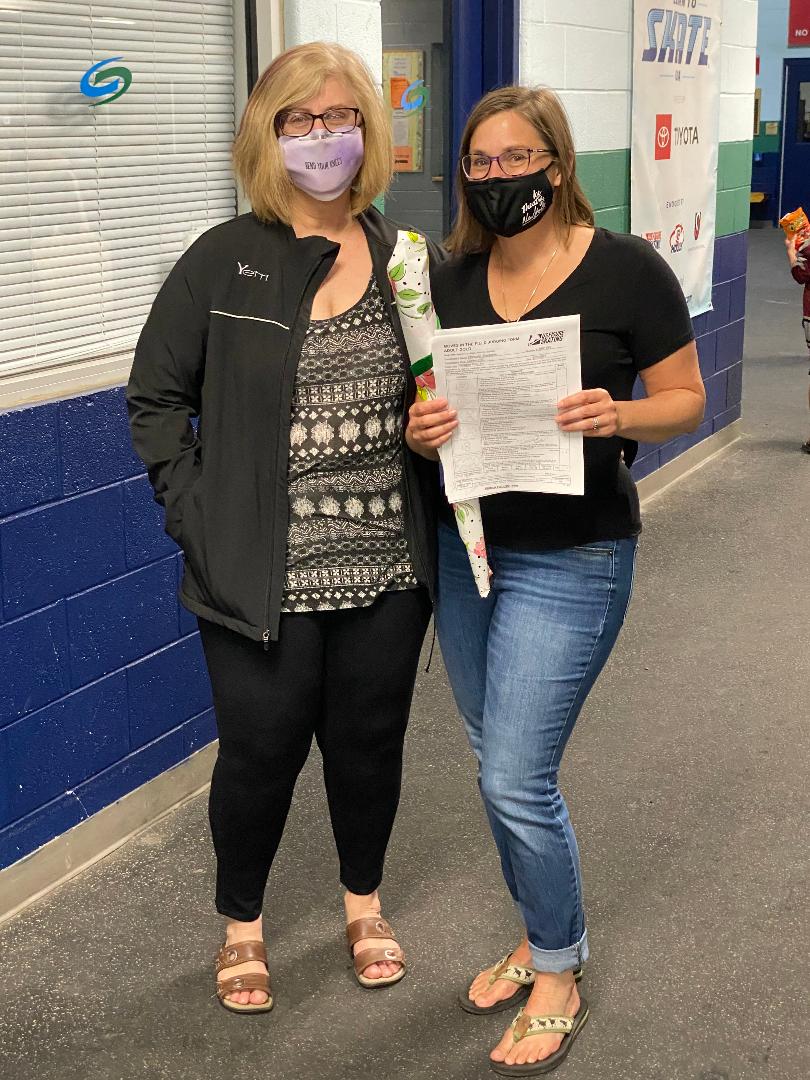 She is also working on her novice moves in the field test and hopes to get into the harness this fall to get her Axel back. Passing her adult gold free skate is also a goal.
"I'm skating as much and working as hard on the ice as I did when I was a kid, and I love it," Marquez said.
Her adult gold moves test went surprisingly well.
"Usually, my nerves are absolutely awful for test sessions," Marquez said. "However, I had already passed my intermediate moves in the field, so I felt confident with the adult gold. I used them for my warm-up each session leading up to the test. I have to say I really enjoyed that test. I think it is what a test should feel like — confident that you have mastered that level and can show the judges that."
As a proud mom of two high school students and a second-grader, Marquez knows how precious ice time can be and savors every minute.
"I feel the same love for the ice that I did when I was a kid, that same hook," Marquez said. "But I think as an adult, I am much more grateful for the opportunity to be out there."
For adults looking to pursue the sport, Marquez recommends finding a good skate technician, getting a good pair of skates and then just "going for it."
"The adult skating community is growing," Marquez said. "It's about learning new skills, getting great exercise and having fun. It's hard work, and it's an absolute blast."
Marquez describes her time on the ice as powerful.
"There is nothing like the feel of skating," she said. "Sometimes it's the only place I feel whole and ultimately myself. A few years ago, I hadn't skated for a long time, and I picked up one of my kids at a Thursday afternoon public skate. When I walked in, the smell hit me. I think every figure skater and hockey player knows that smell of the rink. After that, I knew I had to get back on the ice, and I am so glad I did."